Ilkley Harriers news archive 2011
Harrier of the Month, October
Nominations were:



Martin Wright - 5 marathons in 5 weeks to raise money for charity
Mark Mon-Williams - assisting an injured runner in the Langdale Horseshoe fell race
Norman Bush - recent V70 fell results incl. Gt Whernside
The HoM awards went to Martin Wright and Mark Mon-Williams. Congratulations to them. They will receive technical running gear from HoM sponsor UP & RUNNING.
Lausanne Marathon, Sun 30 Oct
Martin Wright completed his 5th marathon in 5 weeks, finishing in 4:12:38 at Lausanne, raising money for Cancer Research UK.
Bronte Way, Sun 30 Oct
KCAC's 8m point to point fell race ...

(1  55:13 Lee Athersmith, Bingley)
11  58:40 Martin Archer
18  60:10 Jez Hellewell
30  64:50 Toni Melechi
74  73:36 Jann Smith
90  76:18 Jo Foster
99  79:08 Sharon Williams
100 79:44 Graham Breeze
122 84:22 Adela Reperecki
129 85:31 Debbie Lewis


McCain Yorkshire Coast 10k, Sun 30 Oct

71   40:57 Rob Cunningham
244  46:11 Chris Cunningham
417  50:21 Christine Cox
817  60:03 Greg Wright
1007 67:04 Rachel Cunningham


Guisborough Three Tops, Sun 30 Oct
John Hayes reports ... By chance (well, in fact, with a bit of skilled manipulation on my part) we were up in the Guisborough area at the weekend which allowed me to take in this race on the Sunday. Sarah and I ran round the route at a leisurely pace on the Saturday. In many ways, this is the way to do it as the summit of Roseberry Topping (a sort of North Yorkshire Moors mini-Matterhorn) demands that you stop to admire the stunning panoramic view. The fell race itself sets off at a frantic pace and stays that way all the way through! It takes in lovely scenery around a great route and is run by very friendly local organisers. This makes the Three Tops something of a gem of a fell race which I recommend to all Harriers.

(1  65:21  Mike Fanning, Borrowdale AC)
70  86:16 John Hayes 
103 96:22 John Coates


Accrington 10K, Sun 30 Oct
Ken Souyave reports ... after 2 1/2 hours of difficult mountain biking in Gisburn on Friday I decided to cross into Lancashire again to do this road race. A well organised event though not a particularly attractive route. Long ups and down make this a relatively difficult course but nothing severe. 350 runners with the winning time 33:30. I was 39th in 41:25 and nice to get back on the road after the interesting experience of Withins!!
OMM, 29-30 Oct
First report from Dave Wilby ... Looks like a few Harriers were in the prizes at OMM: Hector Haines & Jack Wood in Elite (awesome!!), Stuart Pitches 6th in A class, Mark & Rebecca Mon-Williams in A class, Outi K plus Peter & Chloe Haines in B class. Probably more too. Grim day all day yesterday, better today. Toughest race of the year so well done to all.
Click here to read Mark's personal tale of pain ...

Elite
7   12:39:07 Hector Haines & Jack Wood

A Class
6   12:28:40 Stuart Pitches + 1 
13  15:22:52 Mark & Rebecca Mon-Williams  1st Mixed team

B Class
14  12:12:53 Outi Kamarainen + 1
17  12:30:19 Peter & Chloe Haines 2nd Mixed team

C Class
26  12:52:54 Joyce Marshall & Nicky Jaquiery

Long Score
64  12:41:27 Kevin & Rachael Gooch


Any I've missed?
Complete Runner WYXC, Sat 29 Oct
Full results here ...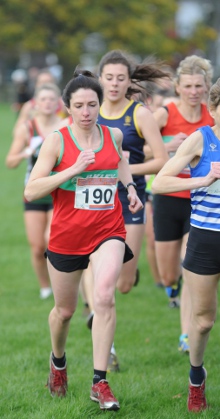 Ladies
(1 24:53 Laura Kirk, Skyrac)
8  26:35 Sally Morley
18 27:56 Emma Barclay
20 28:03 Diane Haggar
27 28:40 Helen Thurston
38 29:22 Sally Malir
47 30:20 Kate Archer
48 30:22 Alison Bennett
84 34:01 Sue Morley
94 37:51 Bernie Gibbons
96 39:17 Gemma Carpenter
99 45:01 Lyn Eden
4th team

Men
(1  32:42 Simon Deakin, Leeds City)
50  38:09 David Westhead
57  38:47 Jim Ryder
74  39:36 Jamie Hitchinson
81  40:02 Ian Rowbotham
87  40:25 Dave Cummings
109 41:41 Mark Iley
154 45:29 Adam Bennett
167 47:38 George Elmes
173 48:44 Peter Shields
179 50:02 Nic Mellor
183 51:40 Eric Morley
189 55:34 Jim Towers
8th team



Amongst the many fine junior results, Georgia Malir won the U17 race, Sarah Pickering was 3rd U13 with Ilkley 3rd team, and Francis Westhead and Ilkley won the 1st race of the day, in the U11 race.
Great Whernside fell race, Sat 29 Oct
Report from Alison Weston... Ilkley Harriers fielded a good number of runners back at Kettlewell today for the Great Whernside race which was the Yorkshire Championship race this year. No Yorkshire Championship medals for Ilkley but good results none-the-less, with special mention to Norman Bush taking 1st Vet 70 (and also Vet 60 I believe).

49  39:17 Nick Pearce
75  41:38 Richard Joel
82  42:27 Norman Bush
108 44:56 Paul Stephens
110 45:05 Chris Oxlade
117 45:42 Alison Weston
121 45:56 Sarah Haines
122 46:02 Will Buckton
126 46:11 Neil Smith
142 48:43 Clare Smith
149 50:05 Val Kerr
167 57:15 Sophie Brown


This was a IH League race.
Photos on woodentops.org.uk
Parkruns, Sat 29 Oct
Henry Heavisides finish 9th out of 274 runners in 18:49 at Leeds Hyde Park
At Middlesbrough Albert Park, John Marshall was 92nd out of 323 in 24:05, and Linda Marshall was 197th in 28:40
Withins Skyline fell race, Sun 23 Oct
Lots of Harriers young and old at the first of the Woodentops races. Lots of photos on woodentops.org.uk, our results below .. (we hear we missed the ladies team prize by just 1 point).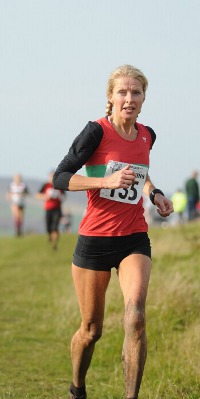 15  47:59 Steve Turland
39  50:56 Jim Ryder
59  52:52 Nick Pearce
139 59:01 Sally Malir
150 59:35 Peter Haines
153 59:47 Paul Stephens
163 60:21 Kelly Harrison
167 60:34 Sarah Haines
175 61:07 Kate Archer
177 61:12 Ken Souyave
180 61:19 Sharon Williams
183 61:50 Alison Weston
188 62:08 Jann Smith
245 66:46 George Elmes
260 67:49 Andrew Jackson
265 68:19 Chloe Haines
275 69:37 Adela Reperecki
284 71:17 Sue Morley
291 72:21 Sophie Brown

Amongst the many junior results ...
Tom Robertshaw was 3rd U8
Sarah Pickering won the U12 girls
Lucy Williamson was 2nd U14 girl
Georgia Malir was 2nd U16 girl

Marato del Mediterrani, Barcelona, Sun 23 Oct
An intrepid band of Harriers popped over to Barcelona ... read Sue's snippet.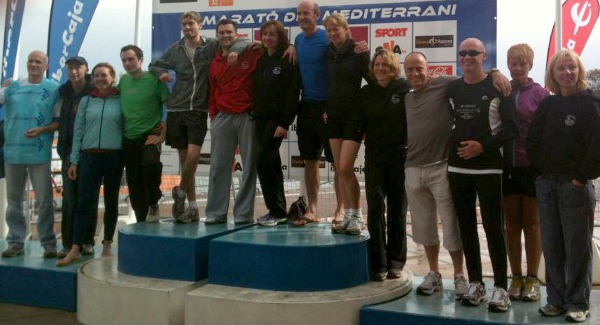 Marathon
157  4:11:08 Martin Wright

Half Marathon
56   1:23:33 Andrew Merrick
236  1:30:55 Alex Hirst
456  1:35:46 Nigel Tapper
526  1:37:06 Stephen Rhodes
580  1:38:09 Phil Hirst
708  1:40:33 Jane Bryant
805  1:42:11 Helen Horton
1017 1:45:44 Charles Oxtoby
1631 2:00:52 Matthew Rutter
1634 2:00:53 Sue Bickerdike
1750 2:07:41 Emma O'Looney

10k
832    49:27 Anna Nolan
1780   58:00 Jacqui Weston


This was Martin's 4th marathon in 4 weeks, just one more to go though to make '5 marathons in 5 weeks' raising funds for Cancer Research UK, more on the forums

Race You To The Summit, Sat 22 Oct
John Coates was 29th in 41:31 at this Ogden race.
Leeds Hyde Park Parkrun, Sat 22 Oct

193 28:00 Gemma Carpenter


Lakeland Classics Trophy 2011, update
From Neil Smith ... The Lakeland Classics Trophy was established in 2002 with the aim of encouraging participation in long category A Lakeland fell races. Six races are included: Duddon Valley, Ennerdale and Wasdale (categorised as Super Long), and Borrowdale, Three Shires and Langdale (usually categorised as Long, although Borrowdale was classed as a Super Long this year since the date for Ennerdale and Duddon clashed). Three races count towards accumulated points but at least two must be Super Long races. Points are awarded based on finish times rather than positions. Ilkley was 16th team this year, with points from Duddon Valley, Borrowdale and Langdale counting.
Clare Smith was 15th in the L/LV40 category, having also run at Duddon, Borrowdale and Langdale.
English Schools Fell Running Champs, Sun 16 Oct
From Sally Malir ... Georgia Malir had another fantastic run on Sunday in The English Schools fell running championships. Georgia ran her heart out to gain a FRA bronze medal against some very stiff competition, she even fell in some woods and had her shoe fall off but let nothing deter her from receiving a medal!
The races were in Cockermouth Cumbria and involved juniors from years 7 to 13. There were 340 competitors and all courses were testing. Georgia's race was 4 miles long with steep climbs and muddy decents. She was 3rd girl, 23rd overall out of 76 boys and girls years 10 and 11.
Abingdon Marathon, Sun 16 Oct
Martin Wright reports ... I'm tired! Just two more to go though to make '5 marathons in 5 weeks' for Cancer Research UK, more on the forums
642nd in 4:16:39
BOFRA Malham Charity Relays, Sun 16 Oct
Jez Hellewell reports ... What a lovely little event. Went up with my son, Jacob, Toni & Tilly Melechi. Turn up, your name goes in to a hat & teams of three are drawn out randomly. I was drawn with Tilly & a lady called Kate from Wharfedale Harriers. Toni was with Logan Hargreaves & another chap from Wharfedale. Jacob was with "an old man & an old lady" as he put it. I did explain about the taking part etc. Anyway, Logan took his team into an early, & ultimately unassailable, lead. Toni had too big an advantage as I started the ascent & all I could manage was to move up a place in to 2nd as Toni & his team took the glory. Tilly & Jacob both ran very strong legs on what is a very short & sharp little course. Tilly has come 2nd two weekends on the trot now & seems to have got the race "bug". Neil Chapman has been tentatively trying to get Tilly to race for about two years now & it looks like he's finally cracked it. Not many teams entered, but it's not often you get the chance to race against your 11 year old son on the fells, so very pleased to have gone up to Malham for this one. Well done to Norman Bush who looked fresh as a daisy trotting down to the finish! Bofra.co.uk
Palma Half Marathon, Sun 16 Oct
From Alison Frost ... Palma de Mallorca Half Marathon A wonderful well organised race and all round great experience in the sunshine. What better way to spend a sunday morning followed by cava and tapas!
206th place in 1h56:08 (49th F40)
Round Rotherham 50 Mile Trail Race, Sun 16 Oct
Sharon Meadows reports ... Another beautiful day for this sometimes scenic, sometimes not 50 mile trail race. This is a really well organised race with lots of food and drink stations and a meal at the end, everyone is very friendly making this an ideal event if you are thinking of doing your first 50. The terrain is mainly track and fields with a bit of road and it's slightly undulating not too hilly, so it's very runnable.
Sharon Meadows: 10h40
Amanda Parnaby: 13h14
UKA British Fell & Hill Relays, Sat 15 Oct
Results from Sportident below (thanks Clare), Graham Weston's photos here, more photos on Sportsunday.

20th in 3:53:26  Ilkley Harriers AC Senior Men's 'A'
36:48 (17th), 1:24:24 (38th), 1:11:34 (20th), 40:40 (8th)
Dave Wilby/Jamie Hutchinson/Mark Mon-Williams/Jack Wood/Lee Morley/Tom Adams

73rd in 4:25:43  Ilkley Harriers AC V40 Men's 'A'
43:46 (88th), 1:26:34 (50th), 1:25:35 (89th), 49:48 (65th)
Steve Weston/Derek Fuller/Jim Ryder/Eddie Winslow/Duncan Cooper/Nick Pearce

84th in 4:33:20  Ilkley Ladies Open A (5th ladies team)
44:02 (93rd), 1:38:36 (117th), 1:18:23 (53rd),52:19 (83rd)
Kelly Harrison/Sally Malir/Emma Barclay/Helene Whitaker/
Tracy Greenway/Sally Morley

121st in 4:58:24  Ilkley Ladies Vet
50:27 (151st), 1:37:28 (112th), 1:28:54 (104th),  1:01:35 (164th)
Clare Smith/Nicky Jaquiery/Alison Eagle/Rebecca Mon-Williams/Alison
Weston/Jann Smith

182 teams took part


Leeds parkrun, Sat 15 Oct

96 John Marshall 23:55


England Athletics Award Winner, Wed 12 Oct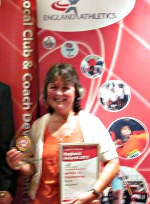 Well done to Shirley Wood, who was presented with a top award for 'Services to Volunteering' by England Athletics. Shirley is, of course, the driving force behind our massively popular and succesful junior section at Ilkley Harriers, but has also helped support junior athletics more widely through her work with the Bradford Athletics Network.
Complete Runner West Yorkshire XC, Nunroyd Park, Sun 9 Oct
Diane Haggar reports... a great start to the Cross Country season. The ladies took 5th team led in by Sally Morley in 9th place, followed by Emma Barclay, Diane Haggar & Sally Malir. Altogether 12 Ilkley ladies finished - well done all. Our men were an excellent 6th team led in, yet again, by Tom adams in 5th place. See you all again on 29th Oct at York...
Our juniors put on an outstanding show: Georgia Malir (U17 girls), Sarah Pickering (U13 girls) and Francis Westhead (U11 boys) won their races. The U11 boys won their team event, the U13 girls were 2nd team and the U15 girls 4th. Ilkley scored teams in 5 of the 8 age junior events (see report on the junior pages)
Full results now available here.

Ladies
(1 22:18 Katie Walshaw, Holmfirth)
9  23:41 Sally Morley
15 24:47 Emma Barclay
23 25:18 Diane Haggar
40 26:02 Sally Malir
41 26:06 Helen Thurston
48 26:19 Helene Whitaker
49 26:23 Alison Eagle
55 27:24 Kate Archer
59 27:48 Jane Bryant
66 28:01 Alison Bennett
80 29:29 Sue Morley
99 29:33 Bernie Gibbons
5th team

Men
(1  29:33 Simon Deakin, Leeds City)
5   30:58 Tom Adams
61  35:20 David Westhead
76  36:24 Jamie Hutchinson
81  36:41 Jim Ryder
85  36:54 Ian Rowbotham
90  37:11 Steve Coy
94  37:20 Mark Iley
96  37:25 Dave Cummings
108 37:59 Malcolm Pickering
172 42:20 Arthur Reilly
186 43:27 George Elmes
199 45:01 Peter Shields
210 48:09 Jim Towers
211 48:25 Eric Morley
6th team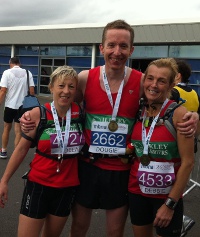 Chester Marathon, Sun 9 Oct
Adela Reperecki reports ... A few Harriers took part in the Chester Marathon:
 
222  3:19:05 Rob Cunningham  
1065 4:00:08 Roddy Macdonald 
1206 4:06:34 Dougie Scarfe   
1232 4:08:26 Adela Reperecki 
1250 4:09:23 Debbie Lewis   
1659 4:29:35 Martin Wright   


Beefy's Nab, Sun 9 Oct
Toni Melechi reports ... A baptism of mud, wind and rain awaited Tilly Melechi on the Oxenhope fells. In her first ever outing in a Harriers vest, she finished first U14 in the three-mile race, only 1 second behind the winner of the senior ladies.

(1  21:09 Simon Bailey, Mercia)
23  27:31 Toni Melechi
25  27:33 Tilly Melechi
32  29:29 Graham Breeze


BUPA Great Yorkshire Run, Sun 9 Oct
From Ken Souyave ... the BUPA Great Yorkshire Run is a large well organised event on a relatively flat course but with a sting in the tail with 2 climbs in the last K just when at your weakest. Slight headwind out but the rain held off. I ran 40:59 and was first vet 60. Didn't spot any other Ilkley Harriers. This would be a good event for the regular 10K road runners as similar to Abbey Dash.
Langdale Horseshoe, Sat 8 Oct
Dave Wilby reports ... 14m/4000ft, offering one of the finest courses in the fell running calendar, the Langdale Horseshoe is the traditional end of season farewell to the long lakeland races. It proved as popular as ever this year, with 500 entries being taken in advance, including a bumper crop of 16 Harriers all up for the challenge. A terrible weather forecast may have curtailed a few ambitions, but those that turned up were treated to a gruelling yet glorious race requiring the full range of fell running skills. The weather was largely fine on the day, although the course was frequently shrouded in mist, and the underfoot conditions were soggy to say the least. A combination of soft boggy ground, and greasy boulder fields saw a large number of competitors returning with superficial war wounds, and a couple with slightly more serious injuries, but luckily the Harriers seemed to get off reasonably unscathed and all I spoke to had enjoyed their day out.
The winner was Carl Bell who has been a revelation this season on the fells, and who ran clear of the pack on the final descent. The ladies were led home by Hazel Robinson who had a comfortable gap at the finish. All Harriers acquitted themselves very well indeed with the ladies taking 2nd team, but a special mention must go to Mark Mon-Williams who sacrificed his own race to go to the aid of a seriously injured runner
Scores on the doors were:

(1  2:09:13 Carl Bell, Howgill)
10  2:17:14 Dave Wilby
29  2:33:50 Jack Wood
(40 2:36:57 Hazel Robinson, Ambleside)
68  2:47:12 Stuart Pitches 
69  2:47:13 Andy Brook-Dobson
115 3:02:54 Alistair Barlow
189 3:21:51 Rebecca Mon-Williams
211 3:24:58 John Hayes
215 3:25:27 Kelly Harrison
234 3:34:58 Clare Smith
235 3:34:59 Neil Smith
238 3:36:26 Dick Waddington
331 4:23:30 Jane McCarthy


Full results are available at www.amblesideac.org.uk
Primary Schools XC, Sat 8 Oct
Over 620 Primary School children competed in the first race in the Wharfedale Primary Schools XC League, including many junior Harriers and their litle brothers and sisters, and many from Harriers families. Results on the junior pages.
Ian Hodgson Mountain Relays, Sun 2 Oct
Commiserations to the ladies' team - running well enough for 3rd place but for a punching error? resulting in disqualification. We've had an unlucky few years on IHMR, with the men's team suffering injury last year. But well done to everyone on strong runs. Hopefully a full report in the newsletter.
Results from SportIdent.
    
37 5:03:09 Ilkley Harriers
32   43:43 Steve Weston, Iain Gibbons
42 1:33:39 Jack Wood, Lee Morley
44 1:22:30 Jamie Hutchinson, Mark Mon-Williams
19 1:23:17 Tom Adams, Dave Wilby

Ilkley Harriers Ladies
DSQ        Kelly Harrison, Helen Ilsley
48 1:37:50 Sally Morley, Emma Barclay
55 1:25:06 Alison Weston, Nicky Jacquiery
36 1:29:36 Andrea Priestley, Helene Whitaker


Loch Ness Marathon, Sun 2 Oct

892  3:58:20 Martin Wright
1598 4:33:15 Abigail Bailey


Bradford Half Marathon, Sun 2 Oct
Results are online ...

19  1:29:29 Andrew Merrick 2nd V50
57  1:37:34 Duncan Cooper
132 1:47:20 David Howe
181 1:52:44 Chris Cunningham
204 1:54:32 Tim Ratcliffe
238 1:58:02 Sue Bickerdike
237 1:58:04 Nick Page
272 2:00:18 Paul Sugden
298 2:03:28 Michelle Snow
385 2:11:10 Emma O'Looney


Harewood 10, Sun 2 Oct

31   69:54 Nick Pearce 3rd V50
126  79:17 John Dillon
173  84:34 Nicole Dillon
185  85:49 Nicholas Mellor
225  89:40 David Cockshott
236  90:42 Hilda Coulsey  2nd LV55
361 106:22 Helen Turner

5 mile race
3   32:36 Steve Coy
22  43:24 Alison Ricci
50  52:59 Sally Wright

2 mile race
13  13:53 Dominic Coy 3rd U10


Brussels Half Marathon, Sun 2 Oct
Henry Heavisides reports ... it was a bit too hot to run a half marathon today in Brussels (28 degrees), but nontheless 5261 people completed the course. I was 201st in 1:31:02 (3rd M55) - just happy to get round without dehydration or injury.
Sandstone Trail Race, Sun 2 Oct
Val Kerr reports ... this hilly trail race covers 17.1 miles of the 30 mile Sandstone Trail in Cheshire. Most of the 2150 ft of ascent takes place within the first 7 miles where the long distance footpath follows the sandstone ridge through deciduous woods and past two historic sites, Peckforton and Beeston castle. The A race then joins up with the shorter 10 mile B race at Beeston to follow the footpath over fields for the next 5 miles, with runners having to negotiate many stiles and kissing gates along the way. The race has a final sting in the tail at 12 miles, with several smaller but significant climbs, mainly on loose sand worn away from the sandstone, before dropping down to the finish in Delamere Forest. I had my own personal reasons for doing this race and was pleased to get to the finish on what turned out to be a very warm and humid day.

(Winner 1:52:37)
131 2:52:59 Val Kerr     


Parkruns, Sat 1 Oct

Bradford Lister Park
2  19:10 Georgia Malir  1st lady
10 21:19 Sally Malir

Leeds Hyde Park
120 24:22 John Marshall


---