Ilkley Harriers Race League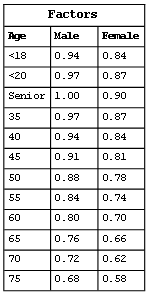 2021 (Covid-19 affected)
In lieu of the usual Harriers Race League, in 2021 we organised a shortened summer league of races, running from May until September. This combined organised races in the local area with virtual / self-timed events.
2020 (abandoned due to Covid-19)
2020 results tables as at 24 Feb
Wild card
From 2014-2019 inclusive the League overall standings included your best 3 scores from each category plus an additional 'wildcard' race. The wildcard allowed runners to pick a race that wasn't one of the listed League races. The rules were as follows:
It can be any recognised race (road race, FRA, BOFRA, cross country etc.) that is not already in the League.
It must be open to all Ilkley Harriers (so not restricted to Vets only, juniors only, men only, women only etc.).
From 2019, parkruns could not be used for wild card submissions.
Results for the race must be posted on the Ilkley Harriers webpage and must be verifiable online.
To record your wildcard race you must email the league statistician using the email wildcard@ilkleyharriers.co.uk within one week of the race.
Once a wildcard has been recorded it cannot be changed.
Statisticians
2021 -

Dan McKeown

2016 - 2020

Jane McCarthy

2013 - 2015

Martin Wright

2002-2012

Paul Wood

1997? - 2001

Andy Sarah
Archive
Before 2014, the overall standings were based on 10 races, at least 3 from each category. In 2014 the new 'wild card' was introduced.
The League record of 1032 points was set in 2007 by Geoff Howard.
2019 | 2018 | 2017 | 2016 | 2015 | 2014 | 2013 | 2012 | 2011 2011 | 2010 2010 | 2009 | 2008 | 2007 | 2006 | 2005 | 2004 | 2003 | 2002 | 2001 * | 2000 | 1999 | 1998 (missing?) | 1997 | 1996 | 1995 | Launch notes
Previous Winners
| | |
| --- | --- |
| 2019 | Kate Archer |
| 2018 | Colin Williams |
| 2017 | Jane McCarthy |
| 2016 | Lucy Williamson |
| 2015 | Michael Duffield |
| 2014 | Jane McCarthy |
| 2013 | Henry Heavisides |
| 2012 | Henry Heavisides |
| 2011 | Mark Mon-Williams |
| 2010 | Nick Pearce |
| 2009 | Kevin Gooch |
| 2008 | Kevin Gooch |
| 2007 | Geoff Howard |
| 2006 | Jamie Hutchinson |
| 2005 | Mark Iley |
| 2004 | Geoff Howard |
| 2003 | Nick Pearce |
| 2002 | Nick Pearce |
| 2001 | (* There was an interruption to racing because of Foot & Mouth affecting access and travel) |
| 2000 | Andrew Wade |
| 1999 | Mark Iley |
| 1998 | Nick Pearce |
| 1997 | Nick Pearce |
| 1996 | Malcolm Pickering |
| 1995 | Nick Pearce |