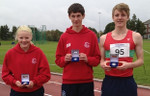 As part of our Monday and Thursday general summer coaching programme we are able to offer outdoor track and field athletics at Ghyll Royd School. We are able to do Hurdles, Long Jump, Triple Jump, Javelin, Shot, Discus as well as track running (sprinting) and relays. All these activities are outside whatever the weather, so a waterproof coat and a sence of humour are essential!
We no longer provide any specific Track and Field Athletics training and athletes are encouraged to join other local clubs.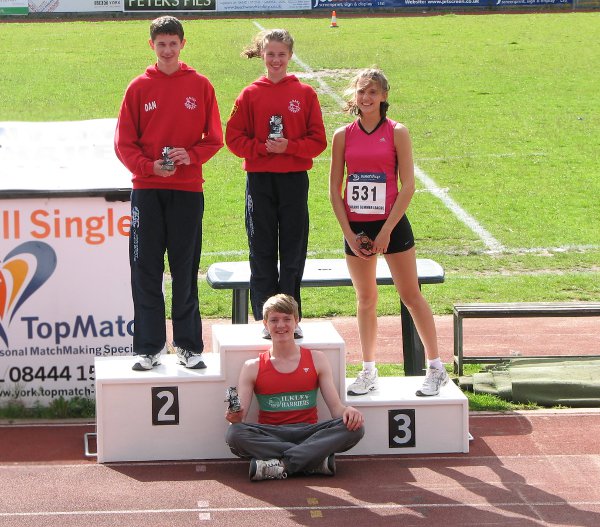 Daniel, Zoe, Chloe and Harry take podium places at the Ingrams League, York 2011
See videos of Harry Maslen hurdling in the ESSA Championships. Thanks to Martyn Pearce.