Latest news and results ...
Please send any Harriers results to news@ilkleyharriers.org.uk - they'll be forwarded to Paul for this web site and to Jonathan T for the newspaper report.
Outstanding Achievements, July
From the Committee ...
Jayne Norman for prolific running as well as prolific volunteering
Jack Cummings for winning the Ilkley half marathon and Nick Helliwell for organising it
Jemima Elgood, England vest and 10th at International Snowdon Mountain Race
Jann Smith, Joss Naylor Lakeland Challenge
Jack Wood for winning the HDSRL series, 3rd at Snowdon Trail Marathon
Geoff Howard 1st in UK V75 rankings half marathon
Roy Ruddle for completing Abraham's Tea round
Alison Weston for completing her 1st Sky race, the Pinnacle Ridge Extreme Sky Race
Euan Brennan for finishing 5th at the European Mountains running championships
Paul Stephens, organising entries to the HDSRL
Dan McKeown, organising Washburn Valley Relay teams
Jack Wood and team, organising the Addingham Gala fell race
AGM, Tue 24 Sep
8:30pm at ILTSC
Come along to catch up on activities over the last year, to contribute ideas, ask questions and discuss.
Plus of course to meet up with Harriers friends and enjoy the evening.
Papers: Agenda Draft minutes 2018 AGM Committee nomination form
England selection
Congratulations to Tom Adams and Jemima Elgood for their @EnglandAthletic call-ups for the Senior Home International Mountain race on 21 September in Llanberis! More
Bury 10k, Sun 15 Sep

1 32:37 Cam Reilly
1606 finished

Northern Road Relays, Sun 15 Sep

1  2:00:31 Leeds City AC 'A' 

54 2:21:21 Ilkley Harriers AC 
 1 20:40 Jack Wood (19) 
 2 24:00 Steven Gott (41) 
 3 25:33 Jaysson Sawyer (60) 
 4 25:28 Steve Murray (67) 
 5 22:52 Istvan Jacso (58) 
 6 22:48 Matthew Cox (54)

106 teams

Embsay fell race, Sun 15 Sep
From Rachel Carter... Jack and I were the only Harriers to undertake the BOFRA senior fell race at Embasy today - 2.75 miles, 625ft. Undulating fields at the start were followed by a slight downhill before the climb to the crag, Then it was a quick run across the heathery moor top, before a fast paced descent.

(1 17:32 Simon Bailey, Mercia)
3  19:04 Jack Cummings
35 24:42 Rachel Carter (1st lady)
118 finished

Vale of York Half Marathon, Sun 15 Sep
From Nick Helliwell ... This popular half marathon for PB chasers followed a new route for 2019. Still extremely flat, but exposed, and a stiff breeze took away a little from the otherwise ideal conditions. It's essentially a figure of eight course, so we found ourselves running against the wind several times. Of the around 1500 that started, five were Ilkley Harriers. The relentless flat tarmac suited some more than others, and there was a mix of fortunes on the day. The race is back in April, and is recommended for anyone focused on recording a quick time, if you can face the boredom!
Results ...

(1  1:07:45 Dominic Shaw, New Marske)
137 1:28:19 Nick Helliwell
176 1:31:16 David Foyston
207 1:33:17 Derek Oliver
277 1:36:20 Daryl King
337 1:39:37 Sally Malir
1449 finished

Lake District Mountain Trial, Sun 15 Sep
From Steve Turland ... This is an annual mountain running orienteering event in the Lakes, this year starting in Langdale. There were short and medium courses , but I did the Classic, covering around 22miles with 8,000ft of climb. What makes this interesting is the route choice, constantly trying to choose the best lines between checkpoints weighing up elevation, distance and terrain. Terrain was hard too, from the rocky contours of the Crinkles and Bowfell to the endless tussocks west of Scafell - rarely on paths. I finished in 6hr 24 in 35th position. Well worth a go if you fancy something a bit different.
Hodder Valley Show fell race, Sun 15 Sep
From Jim Ryder ... The Hodder Valley Show fell race was at Newton-in-Bowland this year. A small field of around 40 gathered in the show field. A tough out-and-back course over a small then large hill - 1500 feet climbing overall. Great views from the top - the small hill felt tough on the way back.
Haven't seen official results yet but I was 6th.
parkruns, Sat 14 Sep
From petra Bijsterveld ... Results ...

Bradford
(1  17:31 Martin Soszka, Saltaire Striders)
22  21:18 Beth Massey 2nd F
103 24:29 Phil Hirst
275 30:28 Paula Reynier
475 ran

Harrogate
(1  17:00 Philip Wright, Central AC)
126 24:41 Emily Elmes
487 ran

Chester
1   16:03 Jack Wood
317 ran

Skipton
(1  17:40 Samuel William, Skipton AC)
10  20:38 Oscar Stapleton
19  22:06 Catherine Gibbons
112 30:12 Bernie Gibbons
201 ran

Fountains Abbey
(1  17:55 David Goadby, Helm Hill Runners)
51  22:41 Malcolm Pickering
155 26:46 Sally Pickering
392 ran

Conyngham Hall
(1  19:06 Tom Harris, Harrogate Harriers)
44  28:37 Petra Bijsterveld
101 ran

Great North Run, Sun 8 Sep
From Alex Hyde ... For anyone who enjoys road races, big crowds and an awesome atmosphere, you need to try the GNR at least once. The support from the spectators is quite humbling from the crowds on the motorway bridges at the start line, packed either side as you cross the Tyne Bridge and then on every road-side all the way to the masses cheering everyone on to a grandstand finish and offering the usual jelly babies, orange segments, ice-pops and even beer all the way along! As I'm sure you are all aware, the course follows a linear route from Newcastle to South Shields which presents it's own challenges such as whether to park at the start or finish and how to get from one to the other before and/or after the race. I chose to park at the finish and take a bus to Newcastle (there were about a dozen lined up on the coast road waiting for runners) and the walk from where you are dropped off to the start line is where you really get an appreciation of just how big this race is and is also where the atmosphere starts to kick in.
And so to the race. With a field of 50,000 or so, starting is always tricky but the organisation is superb with each pen funnelled down as you get to the start line so that at least you can start at running pace. I was in pen F which took us almost 20 minutes to get to the start, but then I was always planning to give Mo Farah a head start! The majority of the race was under a cloudless sky and whilst the temperature itself wasn't that high, the sun was very strong and did start to take effect. I set off well enough for me, going through 5k in 26 mins and 10k in 54 mins but soon after the wheels started to fall off and my 15k time slipped to 87mins. As you pass the 8 mile marker the course starts to climb for the next 3 miles - no massive gradient, but strength sapping, particularly in the heat and I quickly realised that my dreams of a sub-2 hour race were not going to be realised. As you approach South Shields, you reach the brow of a hill and then see the North Sea and the finish straight laid out below. The last mile or so is along the coast road with massed crowds encouraging everyone to use the last ounce of energy and then you are done! 2:10:28 for me, 10 minutes slower than I had hoped for but at least a course PB and a placing of 16,716th out of 42,970 finishers so there were more behind me than in front of me!!
Results ...

(1      59:07 Mo Farah)
3280  1:42:34 Oliver Street
4266  1:46:54 Tom Lally
11360 2:00:44 Charlotte Smithson
16773 2:10:28 Alex Stanley-Hyde

Yorkshireman marathon/half marathon, Sun 8 Sep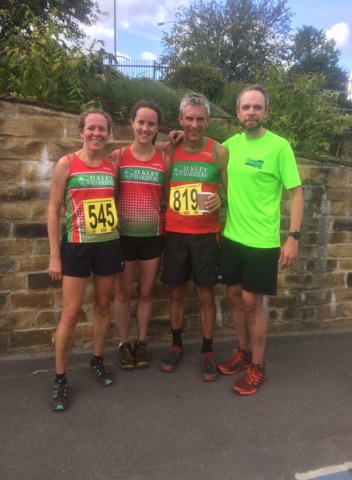 From Lucy Williamson ... A warm, clear, sunny day for the mixed terrain race starting in Haworth. There is a marathon option to be run in pairs or solo and a half marathon (14.6 miles!) There was a great atmosphere amongst the runners with huge amounts of food at the finish!
Results ...

Half:
(1 23:06 Joe Hudson, KCAC)
5  27:04 Steven Gott
33 36:12 Matthew Snow
52 finished

Bradley fell race, Sun 8 Sep

(1  7:53 Nick Swinburn, Northumberland)
6   8:40 Jack Wood
42 11:48 Helen Wood
53 12:26 Roy Ruddle
100 finished

Grizedale Horseshoe fell race, Sat 7 Sep
From Alison Weston ... Ilkley Harriers had a good ladies team in the penultimate English Championship race this weekend - the Grisedale Horseshoe. Beautiful weather for this classic fell race starting from Glenridding and climbing up Helvellyn via Swirrell edge, then down to Grisedale tarn before climbing again up to St Sunday Crag. A very steep descent before the final tortuous climb over Grisedale Brow and back down to the start.
The winner was Brennan Townsend from Keswick AC in 01:44:49. Jack Wood in great form was 14th in 01:55:40, Kate Archer 15th lady in 02:26:44, Helen Wood 29th In 2:34:40 and Alison Weston 54th In 02:50:04.
Results ...

(1 1:44:49 Brennan Townshend, Keswick)
14 1:55:40 Jack Wood
233 finished

Women
(1 2:01:23 Kelli Roberts, Helm Hill)
15 2:26:44 Kate Archer
29 2:34:40 Helen Wood
54 2:50:04 Alison Weston
78 finished

Golden Mile, Sat 7 Sep
From Sally Armitage ... Based on the track at Headingley and ran in heats of about 8 people of similar ability, this is a great local event for a fast mile.

(1 4:25 Callum Elson, Roundhay Runners) 
50 5:45 Paul Calderbank 
54 5:50 Sally Armitage 
81 6:40 Chantal Busby

parkruns, Sat 7 Sep
From petra Bijsterveld ... Results ...

Woodhouse Moor
1   16:09 Nathan Edmondson
514 ran

Bradford
1   15:50 Tom Adams
2   17:24 Istvan Jacso
5   18:17 Steven Gott
10  18:56 David Westhead
16  19:29 Jonathan Turner
19  19:47 Steve Murray
29  21:13 Beth Massey
37  21:33 Oscar Street
67  23:11 Catherine Westhead
86  24:24 Philip Hirst
99  24:46 Hilda Coulsey
121 26:02 Stephanie Fox
173 28:03 Dawn Turner
185 28:17 Paula Reynier
371 37:20 Sally Armitage
435 ran

Skipton
(1  17:48 Tom Barrett, KCAC)
13  21:56 Craig Berry
18  22:33 Catherine Gibbons
60  26:05 Fiona Schneider
205 ran

Tooting Common
(1  16:42 Nicholas Thomas, Fulham RC)
28  19:27 Rob Cunningham
692 ran

Conyngham Hall
(1  19:26 Chris Tinker, LBT)
36  24:01 Malcolm Pickering
82  28:29 Sally Pickering
179 ran

Ilkley Incline, Wed 4 Sep
From Caroline Howe ... Despite a wild and windy evening, lots of Harriers turned out for this year's Ilkley Incline race, making up around half the field of 72. Nathan Edmonson stormed to first place, followed by Cam Reilly in second and Jack Wood making up a Harriers top three. First woman was Ailish Graham of Wharfedale, with Kate Archer and Rachel Carter in 2nd and third. Lots of great Harrier performances in this unique(ly brutal) one mile race, all scoring Harriers league points.
Huge thanks to the fab team of volunteers for helping to make the event a success - Neil Chapman, Jann Smith, Paul Carman, Alison Weston, Sarah and John Hayes, Jane and Andrew McCarthy, Julie Melechi, Rob King and David Howe. Also to Helen and Dick who had already done a lot of the organisation before handing over the reins.
Finally, a big thanks to our sponsors, Appleyard Lees, Complete Runner, and this year, Saltaire Brewery (thanks Nick!) who ensured lots of people went home with beer prizes to celebrate their efforts!
Results
Wetherby 10k, Sun 1 Sep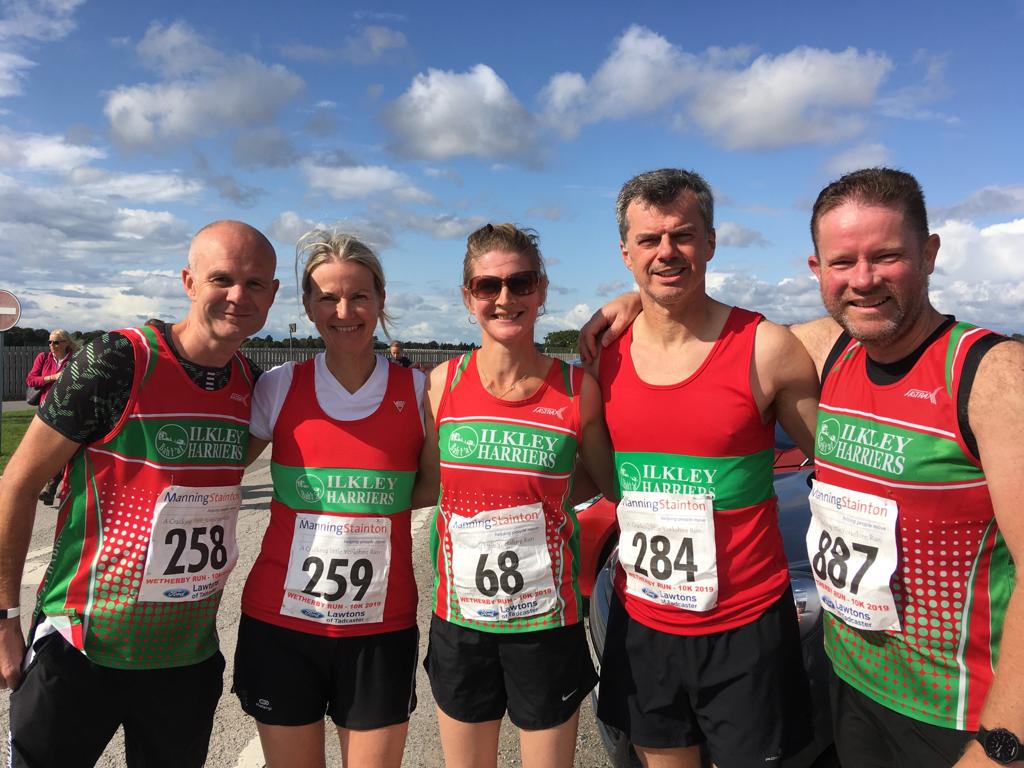 From Dawn Turner ... What a difference a year makes. Last year this race was run in 27 degrees and was a real slog (for me, anyway) in the heat. Cut to 2019 and it was a breezy, sunny but not too hot day - ideal running conditions.
Wetherby 10k is classed as a mixed terrain race and with tarmac roads, single track through fields, cycle paths and the racecourse, it's certainly varied. Numbers were handed out on the day this year for the first time and the queues were a little longer for those arriving nearer the deadline but on the whole this is a well organised, friendly and accessible fixture.
A good day for Ilkley saw Lucy Williamson the first Harrier home and 4th lady, with Sally Armitage 2nd in the F40 category.
Results ...

(1  32:21 Callum Elson, Roundhay Runners)
47  38:53 Lucy Williamson
50  39:08 Jonathan Turner
64  39:51 Steve Murray
101 42:04 Sally Armitage
143 44:11 Craig Berry
411 52:46 Alex Stanley-Hyde
467 55:45 Dawn Turner
608 59:32 Emma Cole
638 61:42 Sue Williamson
865 ran

England Masters International at Maidenhead half marathon, Sun 1 Sep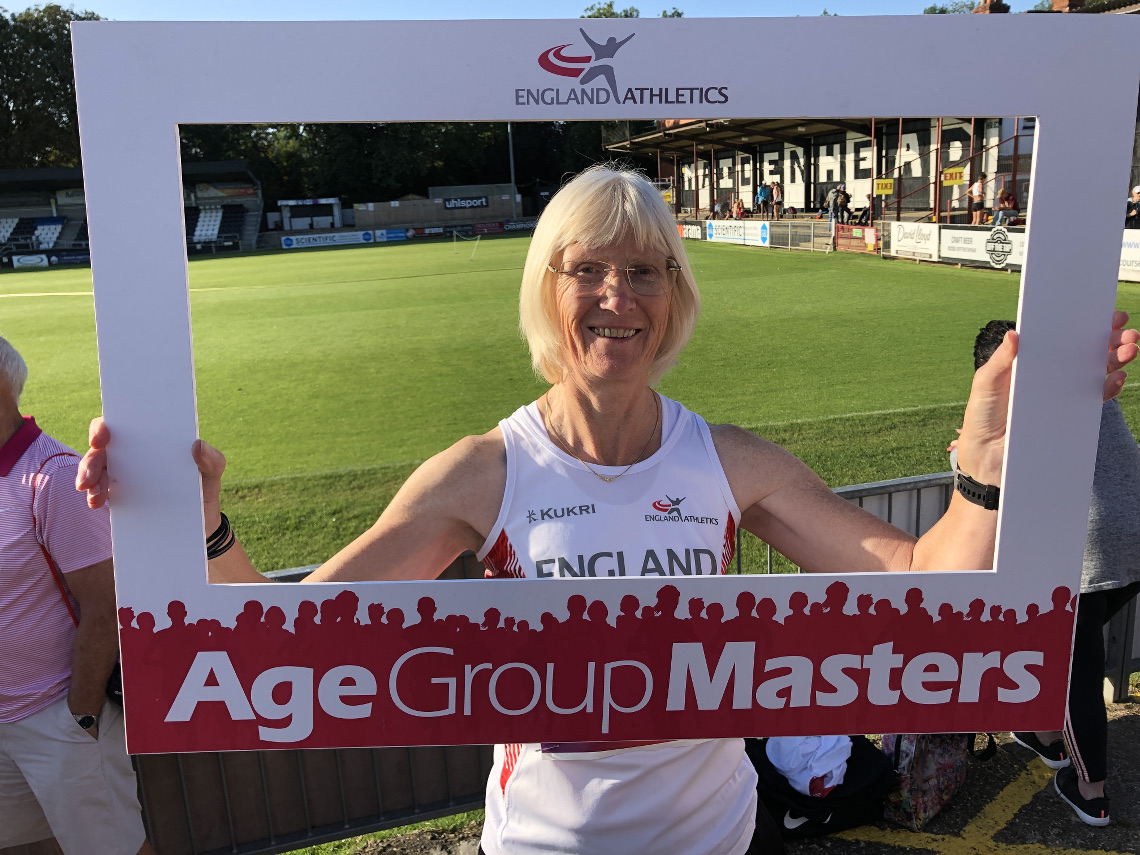 From Hilda Coulsey ... I had a super day. What an honour to take part in an England vest in a Celtic nations international hosted together with the Maidenhead half marathon. I enjoyed meeting others and the competition. Times for the top international runners were amazing and inspirational. The race itself was two laps from the town centre to Cookham, a pleasant village, flattish. The weather promised overcast but was sunny, early twenties but an occasional welcome breeze. Race organisation left a lot to be desired, some marshals missing hence traffic chaos on route and well over an hour to retrieve bags at the end (luckily I hadn't left one). England Athletics did a good job of hosting the international and I have lots of pictures and great memories. I also took the opportunity of lowering my age PB and the Harriers record by a couple of minutes. A good day all round!
Results ...

(1  1:07:53 Rob Corney, Reading Road Runners)
951 1:56:04 Hilda Coulsey 
1569 ran

Hilda's time beats her own LV65 club record of 1:58:33 set at Wilmslow on 24 March.
South Coast Challenge 100k Sun 1 Sep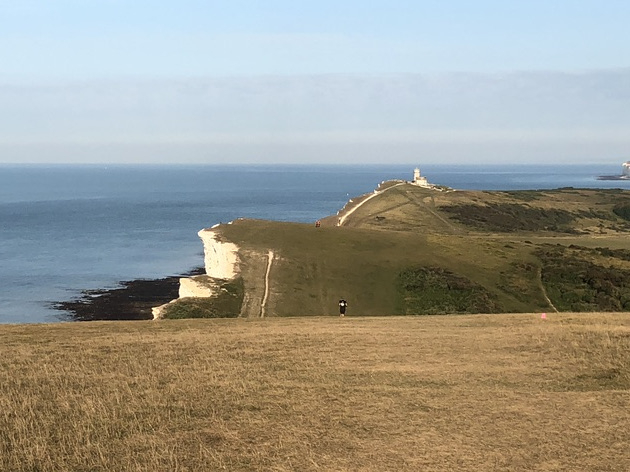 From Dick Waddington... Running along the South Downs Way sounded good fun and filled a gap left by not being able to start the Dales Way Challenge a couple of weeks ago. The publicity shots of running along the top of the towering white cliffs of the famous Seven Sisters were all accurate and very pretty. The South Coast Challenge offers 25k, 50k and 100k walking and running and can even be split into two days, if you fancy it, by camping at half way (sounds harder to me). This is very well organised and professionally run, with plenty of people (and food) at the checkpoints (although I won't go for chilli ragout after 50k again!). A dawn start near Eastbourne was beautifully atmospheric and took us to the coastal path with stunning views over bright white cliffs and a shimmering sea. We followed a winding river inland with plenty of wildlife to keep me interested as we pulled up on to the South Downs. Brighton was just before the half way point and made for an interesting contrast as we ran a few kilometres on the sea front passed the pier and the crowds - there were plenty of kiosks to get a can of coke though (I did). Beautiful hamlets, country churches and even a wedding party peppered the path up and down the chalk hills. The last checkpoint was only 8km before the finish, so some coke and Jaffa cakes fuelled the lovely run in down the river to Arundel. Great fun.

(1 10:48 James Carr)
26 13:41 Dick Waddington 
502 finished

Nendaz Trail, Sat 31 Aug
From Petra Bijsterveld... The Nendaz Trail 'Petit Parcours' is a 30 km mountain trail race from Haute-Nendaz in the Valais region of Switzerland taking in 5,820 ft of ascent. Other distances on offer are 17 and 70 km. Starting out under a bright blue sky from the ski resort Haute-Nendaz (1300 m) we took 9 km to climb to the highest point of the race, le Basso d'Alou at 2337 m, descended, climbed a bit more to just over 2000 m, and descended again. The last 8 km were spent running back along the 'bisses', ancient small artificial waterways carved into the mountainside. The footpaths alongside these are fairly level, which should have made for easier moving, but I found the endless tree roots and small rocks a challenge for my two left feet which by now were a little tired, and I managed to go flying in the last mile resulting in a bloodied knee and elbow but no worse. Once we reached more even ground I had enough energy left for a determined sprint on approaching the finish to just gain a couple of extra places. When you are at the back end of a race you have to cherish the small triumphs!
This was my second Alpine race this summer and again I had a fantastic day out, with such a friendly atmosphere amongst the runners, lots of helpful volunteers, great feed stations along the way (cheese, bananas and cola rule OK for me!) and a lovely bowl of pasta at the end.
Results ...

(1  3:10:23 Antoine Piatti, Team Cristal Sport (SUI))
302 6:11:46 Petra Bijsterveld
344 finished

parkruns, Sat 31 Aug
Leeds Evensplits 5k, Wed 28 Aug
From Jonathan Turner ... There were ideal conditions at the latest Evensplits 5k at the Brownlee Centre - with the winning time of 15:32 just two seconds off the event record and solid runs again from the Harriers contingent.
Results ...

(1  15:32 Marcos Angel Valero Palacios, Roundhay Runners)
24  17:42 Dan McKeown
39  18:27 Dave Foyston
43  18:34 Jonathan Turner
56  19:07 Mike Abrams-Cohen
83  20:39 Daryl King
105 21:42 James Greenlay  (Junior)
177 ran

Kilnsey Show fell race, Tue 27 Aug

(1  7:53 Nick Swinburn, Northumberland)
6   8:40 Jack Wood
42 11:48 Helen Wood
53 12:26 Roy Ruddle
100 finished

Reeth Show fell race, Mon 26 Aug

(1 16:05 Simon Bailey, Mercia)
5  18:31 Iain Gibbons 1st V45
86 finished

Halton Gill Sports fell race, Sun 25 Aug
A win for Jack Wood we hear, and Helen Wood well up in the results. More soon.
Burnsall Classic fell race, Sat 24 Aug

(1 15:28 Robin Howie, Wharfedale)
57 22:28 Peter Shelley
140 finished

Burnsall 10, Sat 24 Aug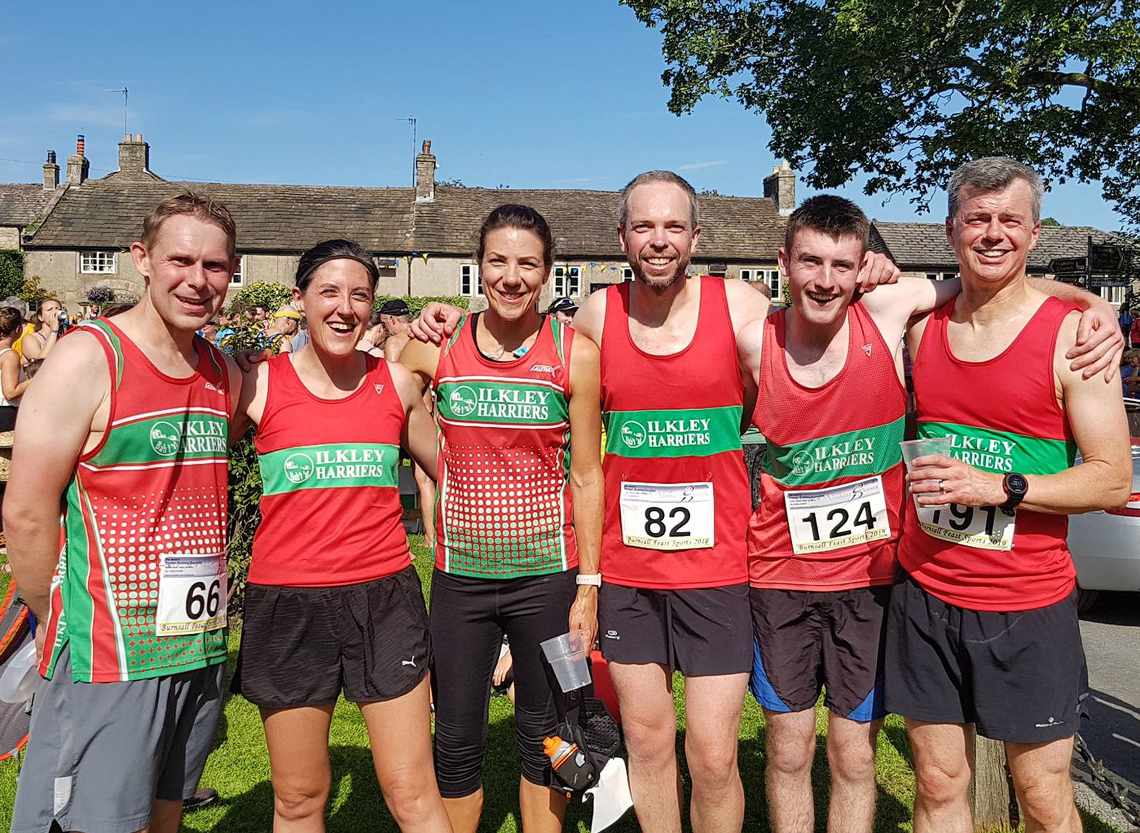 1   56:27 Jack Cummings
18  69:09 Lawrence Basham
21  69:25 Nick Helliwell
35  75:02 Steve Murray
52  80:00 Daryl King
74  85:01 Catherine Crawley
95  90:50 Mark Judkowski
119 97:18 Hilda Coulsey
126 99:07 Nicole Liptrot
155 finished

Malham Show fell race, Sat 24 Aug

(1 18:28 Adam Osborne, CVFR)
2  19:24 Jack Wood
19 24:51 Helen Wood 3rd lady
51 finished

Double or Quit, Sat 24 Aug
From Dan McKeown ... Ilkeston RC's 'Double or Quit' race offers a choice of one, two or (for the first time this year) three 5-mile laps of Shipley Country Park in the blazing late afternoon Bank Holiday Saturday sun. In keeping with the faintly sadistic concept behind the race, all finishers received a packet of crumpets.
So long as you're within the time cut-offs, you don't have to decide whether you're continuing or quitting until the end of each lap. Having resisted temptation twice, I came second overall in the 15-mile event, sufficiently far behind the winner that he could probably have toasted his crumpets on the bonnet of his car and eaten them before I arrived. This was, however, good enough to secure the rather blingy vet MV40 trophy and a voucher for Derbyshire Runner.

Double or Quit 5 / 10 / 15-mile race (Ilkeston, Derbyshire)
(1 1:35:11 James Caldon, Benfleet Running Club)
2  1:39:53 Dan McKeown - 1st MV40
21 finished 15-mile race

parkruns, Sat 24 Aug
Sedbergh Hills fell race, Sun 18 Aug

(1 2:22:21 James Harris, Ambleside)
3 2:29:11 Nathan Edmondson
105 finished

Tynedale 10 miles, Sun 18 Aug
From Geoff Howard... History had provided a target for my only go at a 10 miler this year (Tynedale 10 at Ovingham village) in that my times at ages 60, 65 & 70 were within seconds of 61m, 65m & 70m respectively. So hoping for 75m or so to maintain the trend, I was pleased to finish in exactly 100th place with 73m 46s. 407 ran with Dominic Shaw of New Marske Harriers first in 52m 7s. Supposedly flat, the out and back route actually had 450' of ascent (about 2/3rds of the Ilkley 1/2). The only race I've run that had compulsory jelly and tea at the end.
Coniston Country Fair fell race, Sun 18 Aug
From Alison Weston... I went to a traditional Lakeland fair in Torver on Sunday which had a fell race to the top of Coniston Old Man - a lovely route up but sadly no views due to mist.
The winner was Tom Simpson from Ambleside in 47:27 minutes in a small field of 40 runners and I was 31st (5th lady) in 1:10:23.
Highly recommended race!
Punk Panther Dales Way Challenge, 17-18 Aug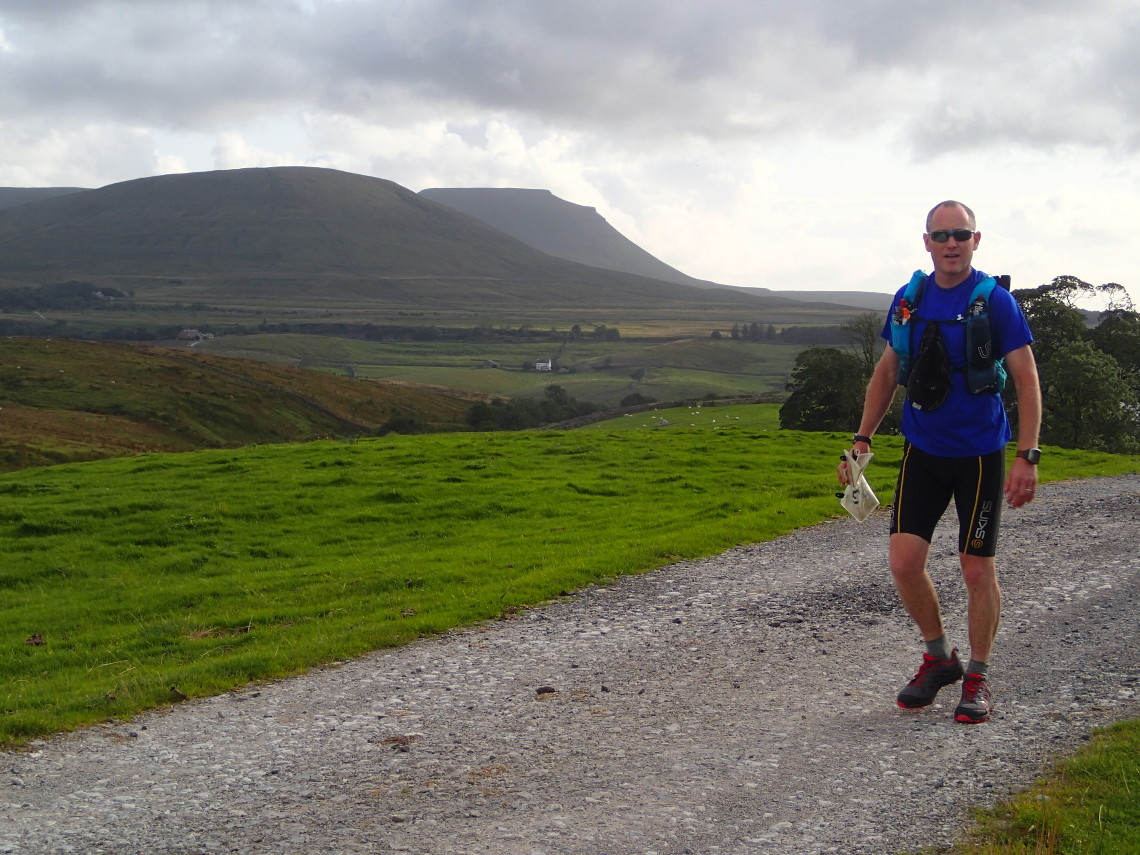 From Adrian Hall ... An 82 mile ultramarathon to celebrate 50 years of the Dales Way. A challenging run from Bowness-in-Windermere back to Ilkley with aid stations every 9 - 12 miles and a gear drop at 40 miles. About 150 competitors set off from the Lakes. Whilst the going was boggy for large sections, the threatened rain never materialised which made the event more pleasant than expected.
I had wanted to complete the Dales Way for nearly 20 years during which time the length seems to have increased significantly. I was fortunate to have piggy-backed on the IH relay two weeks earlier which allowed a long section to be reccied that I wasn't familiar with - many thanks to the Harriers on Legs 2 and 3 for their patience. After boggy sections it was a relief to reach Buckden and Wharfedale in daylight having passed one of the trickier sections. I finished along with friend, Mike Bottomley in 20 hrs 5 mins having completed nearly 83 miles, with no navigation errors. It was a relief to survive with nothing more than a couple of blisters.
Results ...

(1 14h35 Keith Wigley)
6  17h44 Ben Shepherd 2nd V40
18 19h56 Andrew Merrick 3rd V50
20 20h11 Adrian Hall
55 24h20 Oscar Stapleton
109 completed

From Andrew Merrick ... the opportunity to run the Dales Way with logistical support and a finish location which made for an easy journey home was too good to miss.....
Organised by the local ultra organisers Punkpanther, we were coached to the start from Ilkley Tennis Club, with a vaguely civilised 6am departure allowing plenty of faffing time in Bowness prior to the 8:30 start time. I was slightly concerned I might not see my drop bag again as I stuffed it in the back of an estate car along with everyone else's - approximate 200 in total I think!
The race itself started about half a mile up the hill from the lake - ie the actual start of the Dales Way - which did make for early stile queuing.
The checkpoints were pretty well stocked although not the largest I have come across, with a couple being small gazebos, and only the drop bag checkpoint (and the end) offering hot drinks. At this station, although there was only just room to swing a compeed, there was a very wide range of hot food options, which numbered more than the available chairs. Our "chef" seemed slightly disappointed with my choice of a plate of baked beans.... ("you lot have strange appetites") I couldn't fault the level of support we received from all the volunteers along the way. A thank you also to the other runners' support teams who were well organised in finding appropriate locations to cheer us on and offer support.
A couple of small navigational errors, despite the GPX file provided by Punkpanther, my incompetence not theirs; their file even included the sections off the Dales Way to the various checkpoints which was helpful additional reassurance.
As Adrian mentioned we were very fortunate with the weather having swerved the heavy rain of Friday at the cost of some very soggy going in places.... wet feet is not the best for long distance running, but my feet survived better on this run than my previous outing in Devon. I spent much of the run with Chris Smith having got chatting about 25 miles or so into the route. We were both glad of my local knowledge over the last 20 miles of the route as we headed back to Ilkley in darkness - a moonlit Wharfe will be an abiding memory of that section. At the end, to prove we had completed the full route we had to go past the Tennis Club to the official finish of the Dales Way at the Old Bridge and then go back to the club to tell the organisers the letter on the sign hung there (Fittingly a "Y" for the end of the Dales Way). I bumped into Adrian as I headed home after a quick cup of tea at the finish tent outside the tennis club entrance, and offered to show him where the Old Bridge was - he very politely indicated he knew.......
Overall, a well organised race and a great opportunity to run our local ultra footpath with friendly, enthusiastic support. I understand there is a plan to do it again next year. Give it a go - what's the worst that could happen?!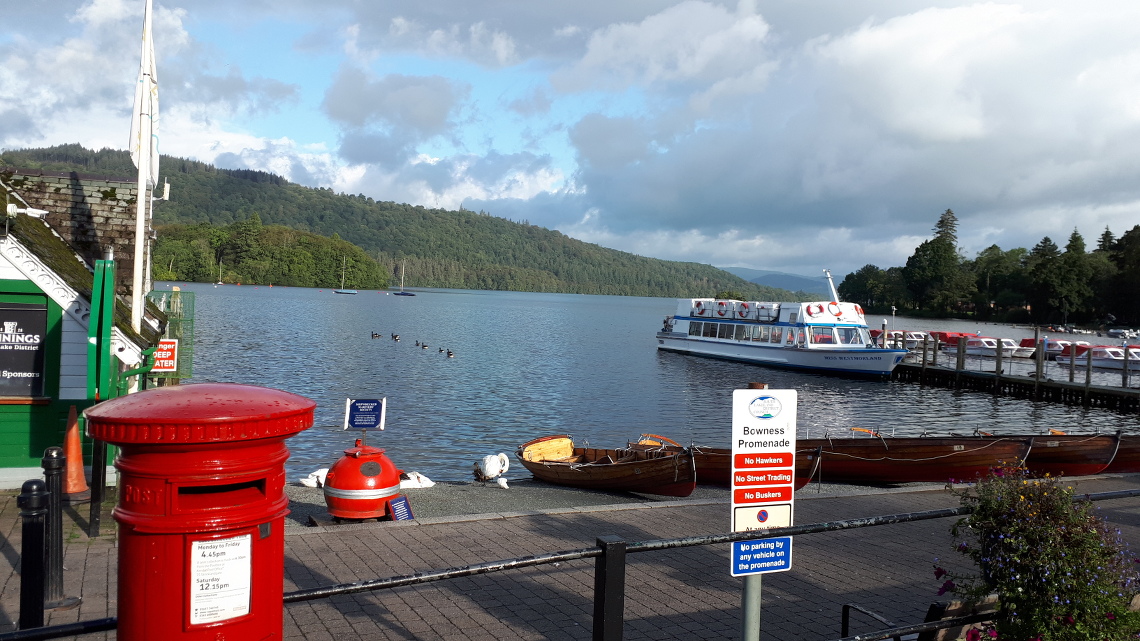 Gargrave show fell race, Sat 17 Aug

(1 22:37 Joe Hudsoon, KCAC)
4  23:50 Jack Cummings
78 finished

Podium 5k, Sat 17 Aug
From Sally Armitage ... This was my 4th trip to Podium 5k in Barrowford for yet another bid for a personal best over the 5k distance. 4 and 3/4 laps of a totally flat cycle track. The wind was not anticipated and definitely made it more challenging, I was joined by Euan Brennan and Mark Iley. Euan put in a stonking performance for 3rd place in the 'A' race, Mark and myself were also pleased with our performances in the 'B' race.
Results ...

'A' race
(1 14:17 Charlie Hulson, Liverpool Harriers) 
3  14:52 Euan Brennan  (PB)
23 15:55 Ruaridh Mon-Williams
58 ran

'B' race
(1 16:33 Ian Carruthers, unattached) 
22 19:44 Sally Armitage  (PB)
30 20:27 Mark Iley 
45 ran

Euan's time is a new club record, beating Tom Adams' 15:02 at Barrowford on 17/6/16.
parkruns, Sat 17 Aug
Trail du PNR Perigord-Limousin, Sun 11 Aug
From Gavin Lamb ... 39km Didn't spot any more Harriers here, sorry if I missed you! First time I have ever seen one of the competitors stub out a cigarette on the way to the start line (he beat me I think!) - only in France!

(1 2:49:54 Pierre Provest)
18 3:34:52 Gavin Lamb
54 finishers

parkruns, Sat 10 Aug
From Petra Bijsterveld ... Hilda Coulsey claimed the age category record at Portrush this Saturday and came top of the age grade table! Well done Hilda! Tom Worboys found himself in Frankfurt but had some problem finding the parkrun venue. Not easily deterred he still ran even though he had arrived well after the start!
Results ...

Bradford
(1  17:37 Martin Soszka, Saltaire Striders)
84  24:44 Phil Hirst
142 27:13 Petra Bijsterveld
236 30:30 Paula Reynier
427 ran

Dulwich
(1  16:34 Nick Bester, Herne Hill Harriers)
16  19:10 Rob Cunningham
354 ran

Portrush
(1  18:47 unknown athlete)
112 25:31 Hilda Coulsey
338 ran

Skipton
(1  19:01 Ed Newbould, Horsforth Harriers)
20  22:37 Catherine Gibbons
64  26:14 Robin Nicholson
204 ran

Pendle
(1  20:13 Shaun Heys, Trawden AC)
56  34:28 Andrew Wilson
70 ran

Nidda (Frankfurt)
(1  16:35 Nikita Golowizin, U/A)
50  37:36 Tom Worboys
55 ran

Mole Valley
(1  16:56 unknown athlete)
41  22:14 Peter Roll
373 ran

Centre Vale
(1  19:02 James Franklin, U/A)
26  25:05 Will Worboys
90 ran

Round Hill fell race, Sun 4 Aug

1   51:41 Tom Adams  New record
10  65:58 Jim Ryder
48  77:23 John Hayes
49  77:55 Colin Williams
88  95:39 Dan Simmons
109 finished

Manorlands 5k and 10k races at Bolton Abbey, Sun 4 Aug
From Caroline Howe... The club was pleased to be able to support Sue Ryder Manorlands in hosting a new 5k and 10k race at Bolton Abbey, with a team of 8 of us going along to marshall on the day. The event was a big success, and adds to the Sue Ryder calendar of runs which also includes another series at Bolton Abbey in November and the Solstice Saunter in June. Well done to the Harriers who took on the tough route on a hot morning, and thanks to Petra, Jayne, Nicky, Istvan, Mike, David and Sue for helping out - a lovely morning out!
Results ...

(1  40:50 Lee Athersmith)
34  55:09 Oliver Stoker
239 85:34 Jill Roberts
240 85:34 Emma Roberts
261 finished

Firefighter's 5, Sun 4 Aug
From Sally Armitage... A 5 mile hilly road race in Birkenshaw hosted by West Yorkshire Fire and Rescue Service and Bradford Airedale Athletics Club. I ran this race 2 years ago so knew the course (albeit it was slightly tweaked this year), which has a total of 400 metres on the 'flat' and a brutal 1 mile climb to the finish. I was super happy to be 1st lady and much to my delight there was another Harrier there too, Robin Nicholson, who came 2nd out of the Fire Service runners. It's a nice small field and chip timed.

(1 26:54 Joe Sagar, Spenborough AC) 
14 32:23 Robin Nicholson 
32 34:59 Sally Armitage  
275 ran

Borrowdale Fell Race, Sat 3 Aug
From William Buckton... Organised by Borrowdale Fell Runners the Borrowdale Fell Race is one of the classic Lake District races. Starting from the village of Rosthwaite the route takes in 27km of the roughest terrain in the Lakes including Scafell Pike and Great Gable, and with 2,000m ascent it is right up there with Wasdale and Ennerdale. It was a hot day on Saturday and I was happy to get round and survive the scree descent from Scafell Pike!

(1  3h03:57 Ricky Lightfoot Ellenborough AC)
199 5h20:52 Will Buckton
237 finished

Dales Way Relay, Sat 3 Aug
From Jayne Norman ... After an absence of 6 years, we held a relay run along the Dalesway from Bowness on Windermere to Ilkley, a total of 81 miles.
Starting at 5am, and completing by 8:30pm carrying a rock as a baton along the way. Everyone enjoyed their leg/s running through beautiful countryside and amazing views. Followed by a few social drinks in the Vaults after. Hopefully this has helped revive this relay and many more years of running to come.
Thank you to all runners that took part, it is much appreciated to allow this great Relay to take place again. Watch this space for details of next years run, a great event that any in the club can take part in, fast and slow runners alike. It really is a run for all, and the more on each leg the merrier.
More pictures can be found on our facebook page.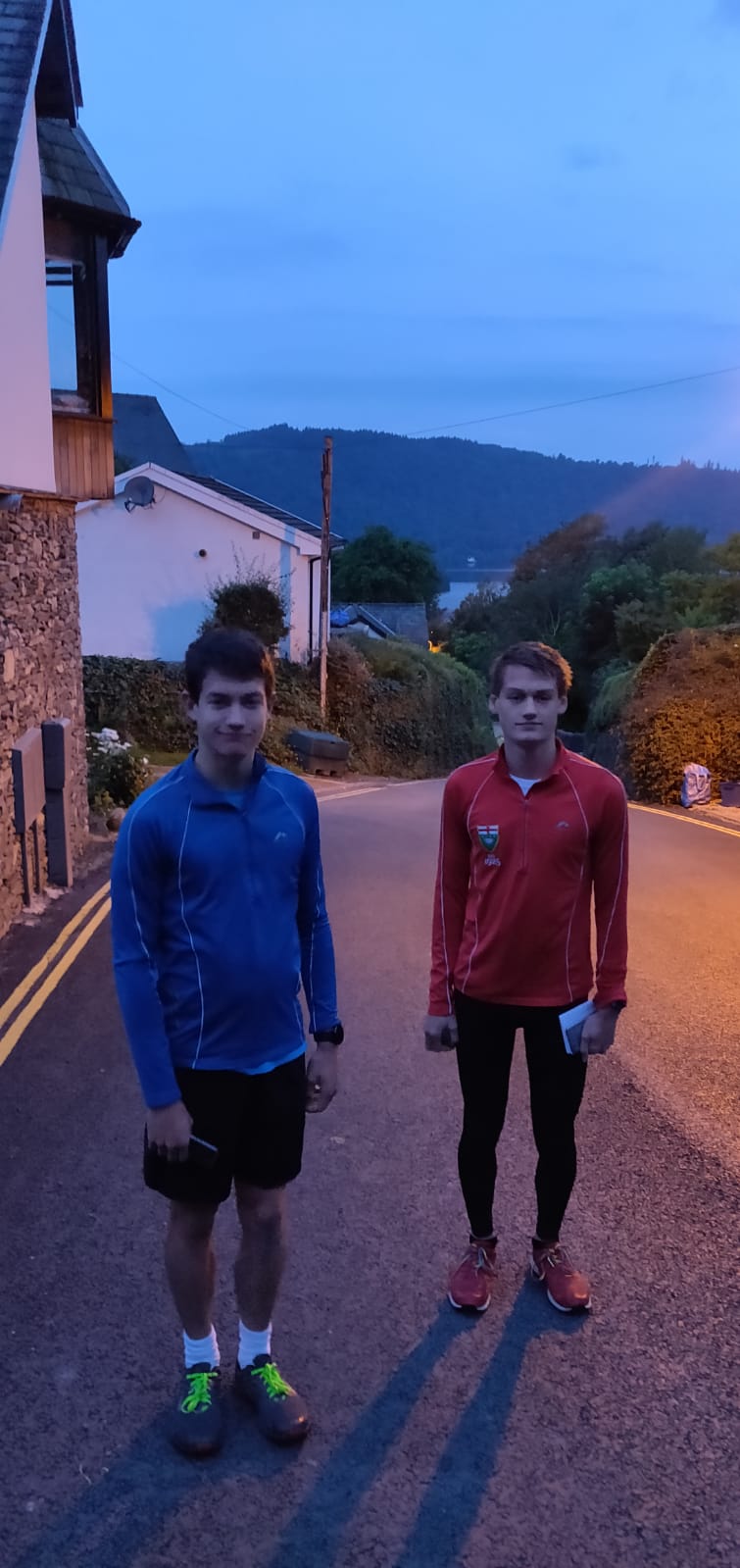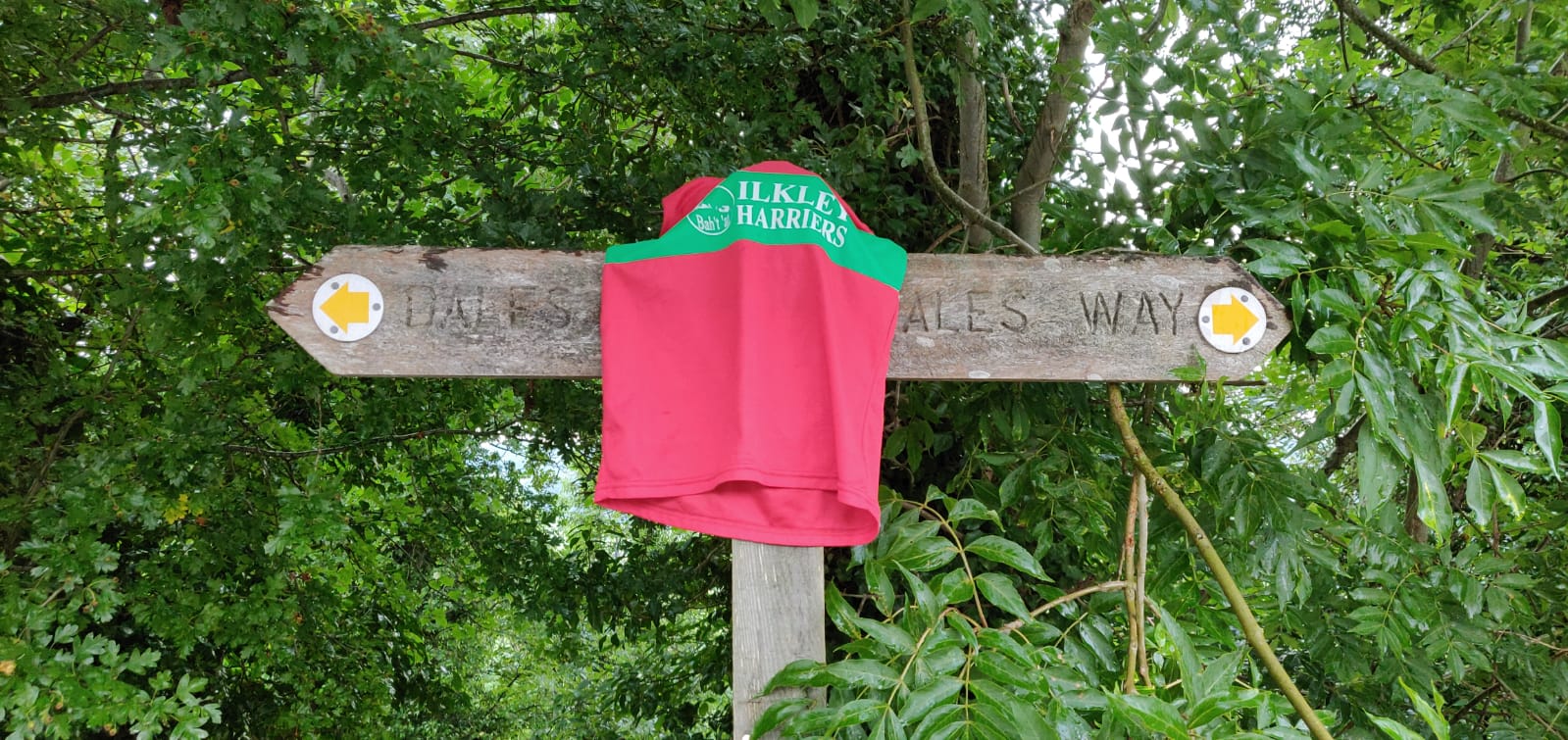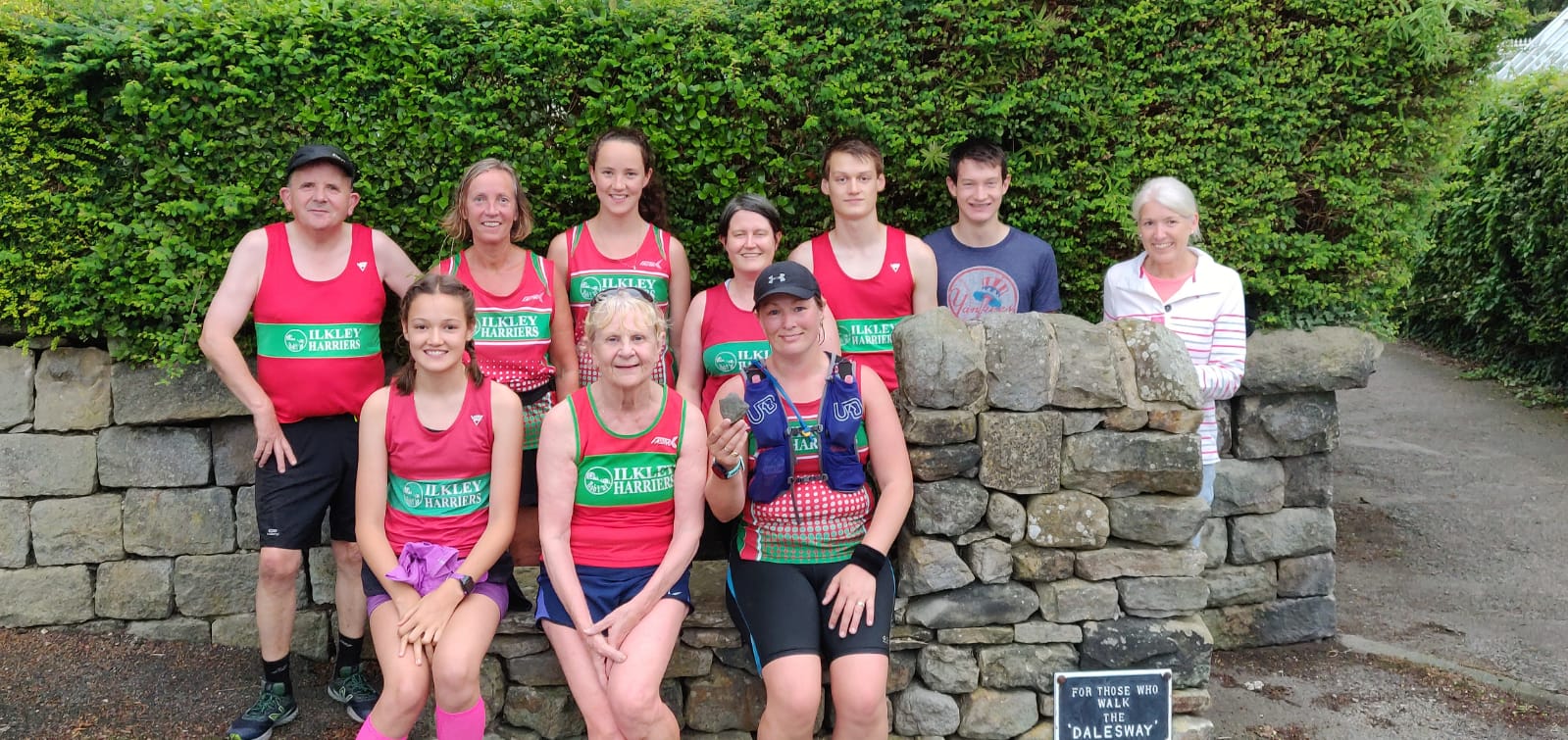 parkruns, Sat 3 Aug
From Petra Bijsterveld ... Results ...

Bradford
(1  16:59 Tim Baldwin, Saltaire Striders)
4   18:52 Alex Hirst
6   19:06 Adam Rhodes
35  22:35 Oscar Street
72  24:49 Philip Hirst
197 30:14 Paula Reynier
399 ran 

Sale Water
(1  17:36 James Hutchison, Eton Manor AC)
30  22:06 Catherine Gibbons
204 ran

Clapham Common
(1  16:34 Joe Toomey, Hercules Wimbledon AC)
22  18:34 Rob Cunningham
602 ran

Conyngham Hall
(1  18:56 Cal Mills, U/A)
34  24:23 Malcolm Pickering
86  28:51 Sally Pickering
200 ran

Eshton Moor, Thu 1 Aug

1  31:34 Tom Adams
7  36:02 Steve Gott
13 36:57 Dan Wilkinson
21 39:09 Lucy Williamson 2nd lady
79 finished
Ilkley took the men's team prize

James Herriot Country Trail Race, Sun 28 July
From Jim Ryder ... I think I was the only Ilkley Harrier in the James Herriot Country Trail Race from Castle Bolton - 8.7m, 1120ft. The weather stayed dry with some sun at the start. The race has a long grassy climb on to the fell side and then follows farm tracks along the top and back down then through fields to the finish. Very well organised by the Rotary Club of Wensleydale, with a great view over the valley from the race field.

(1 57:37 Tom Levi)
18 64:38 Jim Ryder
around 200 in the field

Tolkien Trail 10k, Sat 27 July

1 32:54 Tom Adams
246 finished

Piling 10k, Sat 27 July
From Hilda Coulsey... Unashamedly searching for an age PB under 51 mins I entered the Piling 10k, a series of 10ks through the summer months in quiet country roads near Lancaster. It was as billed and definitely has PB potential. I didn't make it this time but would definitely recommend the event, based in the local rural pub, very friendly, and I will do it again.
Results ...

(1 33:31 Ross Campbell Barrow in Furness Striders)
50 51:38 Hilda Coulsey
86 ran

parkruns, Sat 27 July
Ambleside Sports fell race, Thu 25 July

(1 14:00 Simon Bailey, Mercia)
11 17:36 Iain Gibbons
84 finished

Leeds Evensplits 5k, Tue 23 July
From Hilda Coulsey ... This evening was hot at 27 deg, there was a noticeable breeze but no shade. It certainly discouraged many and the turn out was meagre. Nevertheless I was ok with my time and I quite enjoyed the challenge of the heat.
Results ...

(1  16:11 Jonny Johnson Rotherham Harriers)
6   16:45 Nathan Edmonson 
53  20:57 James Greenlay  (Junior)
102 25:38 Hilda Coulsey 
135 ran

Lytham St Annes Windmill Half Marathon, Sun 21 July

1  1:10:43 Grant Johnson (Salford Harriers)
44 1:34:52 Daryl King 
435 finished

Cracoe fell race, Sun 21 July

(1 20:34 Simon Bailey, Mercia)
9  25:40 Iain Gibbons
76 finished

International Snowdon Race, Sat 20 July

Female results
(1 1:14:49 Sarah McCormack
10 1:28:04 Jemima Elgood
137 finished

Ingleborough Mountain Race, Sat 20 July
From Will Buckton ... Ingleton hosted its own mountain race this weekend and a good field of runners set off from the Gala to the top of Ingleborough and back including three Ilkley Harriers. Kate was 15 seconds behind the 1st lady Linda Hardaker of Keighley who finished 35th.
Results ...

(1   48:02 Hector Haines HBT)
36 1h00:21 Kate Archer 2nd lady
42 1h01:27 Roy Ruddle
53 1h03:33 Will Buckton
164 finished

Denholme Doddle, Sat 20 July
From Helen Waddington ... This is an LDWA Challenge Event which was formerly the Harden Hard'un. A few route changes have been made since the event was revived two years ago, but in essentials it is the same. A 28 mile circuit with 4,000+ feet of ascent encompassing open moorland, steep-sided Pennine valleys, meandering woodland trails and numerous reservoirs. The route gives awesome views and takes in historic landmarks including Top Withens and the spectacular Hewenden Viaduct. It's quite a handful in terms of route finding and with so many criss cross footpaths, ways and trails (Pennine, Millennium, Senior, Great Northern, Calder Aire Link etc etc) it was a challenge to stay on track, especially with a small field of runners which very quickly thinned out. It's billed as 27 miles but most of us recorded 28+ which could be due to the many small navigational errors we all seemed to have made. The first runners finished around the 5 hour mark and I managed to drag it out to 7 hours 10 mins. When renaming the event, the Denholme Demon and Bronte B****** were suggested, but this is Yorkshire after all.
parkruns, Sat 20 July
From Hilda Cousley ... Portrush parkrun. Woman cycles to parkrun! Hardly unusual however in this case it's because the road is closed to traffic as it passes the entrances to Royal Portrush where The Open golf tournament is on and the car park is closed due to Sky tv, NTL and many other tv channels (mostly American) parking their paraphernalia. The run is along the beach, the golf is on the cliffs and dunes directly above. The run itself coincided exactly with high tide hence soft sand and a "brisk" westerly therefore I can't imagine times were any good but it was fun chatting to various visitors from around the globe. And yes we on Sky TV .. much more entertaining than the golf obviously ... and more challenging...? Having seen Rory McIlroy and Tiger Woods crash out of the tournament yesterday I was expecting to see them on the run this morning!
From Petra Bijsterveld ... Results ...

Bradford
(1  16:45 Matthew Merrick, Aldershot, Farnham and District AC)
4   18:59 Steven Gott
7   19:54 Jonathan Turner
173 28:52 Dawn Turner
292 35:04 Dave Reynier
380 ran

Harrogate
(1  17:42 Tom Moulson, U/A)
189 27:07 Chris Cunningham
449 ran

Portrush
(1  17:58 Scott Rankin, Foyle Valley AC)
121 28:18 Hilda Coulsey
252 ran

Skipton
(1  17:48 Julian Hood, Skipton AC)
21  23:05 Catherine Gibbons 1st F
190 ran

Whinlatter Forest
(1  18:44 Mark Lamb, Keswick AC)
36  26:59 Geoff Howard
119 ran

Bakewell
(1  16:31 Ben Hague, Rotherham Harriers)
37  21:25 Steve Newell
267 ran

Clapham Common
(1  17:21 James Ralston, Southville RC)
30  19:36 Rob Cunningham
557 ran

Centre Vale
(1  16:26 Max Wharton, Halifax Harriers)
44 24:50 Will Worboys
146 ran

California Country Park
(1  17:00 Daniel Brookling, Windsor, Slough, Eton and Hounslow AC)
50  24:50 Emily Elmes
184 ran

Middleton Woods
(1  18:06 Calum Clark, Leeds and Bradford Triathlon Club)
59  27:38 Petra Bijsterveld
158 ran

From Geoff Howard ... Just a minor clarification of mention on the Twitter feed and in the Gazette that my Ilkley 1/2 time placed me second in the national v75 rankings. The time actually equalled the existing leading time (Graham Smith, Scottish Vets, 26 May) and RunBritain list us both as 1= (with Graham's name first as he did it first).
This weekend's Whinlatter parkrun was something completely different (and different from most other parkruns in ascending over 1,000') and I was pleased to squeeze in a just over 70% age graded result. Although a complex route, only two marshals were used because the run mainly follows a permanent 5k trail. Beforehand, it was interesting to meet a 48 year old Italian from Norfolk who after only a year's fell-running was, later in the day, going to attempt the Bob Graham Round.
Washburn Valley Relays, Fri 19 July

1 55:50 Roundhay

17 68:35
Jonathan Turner 19:15, Craig Mainprize 27:21, Daryl King 21:49

18 68:42
Dan Mckeown 18:07, Peter Roll 28:59; Sally Armitage 21:36

22 72:24
Mike Duffield 20:59, Michael Ho 30:27, Mike Abrams-Cohen 20:58

54 teams finished

Joss Naylor Lakeland Challenge, Thu 18 July
Huge congratulations to our fantastic Jann Smith who completed the Joss Naylor Lakeland Challenge in tough conditions! 48 miles, 17000ft and 30 summits... with the legend Joss himself waiting for her at the end.
Harrogate District Summer Race League #5, Wed 17 July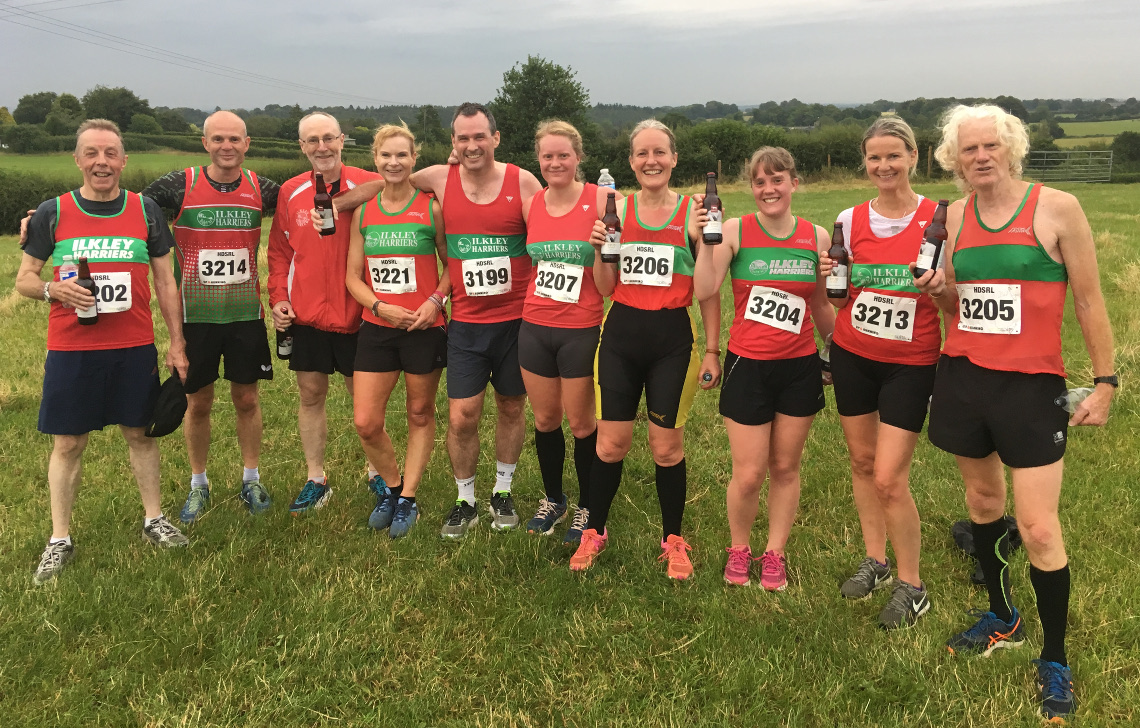 From Jonathan Turner ... A great end to this season's Harrogate District Summer Race League, with a handicap finale at Sicklinghall, thanks to Wetherby Runners.
It was slightly disconcerting when speedier runners from behind flew past early on, but it all came together later as virtually everyone finished within a few minutes of each other - top marks to the handicapper.
Jack Wood was the overall winner of the series with a perfect record of three wins out of three, and Malcolm Pickering was almost as dominant in the MV65 category. This is an excellent series - and surely one of the best value ones around at just £13 for five really well-run races, plus free food afterwards - and a bottle of beer tonight!
Massive thanks to Paul Stephens for organising everything again this year.
Results ...

(1  32:30 Jonny Johnson, Harrogate Harriers)
28  38:57 Jonathan Turner
84  44:35 Sarah Pickering
100 45:49 Malcolm Pickering
141 48:31 Tom Lally
234 55:17 Sally PIckering
245 56:15 Anna Pickering
251 56:35 Dawn Turner
280 61:43 Sally Wright
301 71:17 David Millson

Snowdon Trail Marathon, Sun 14 July

(1 3:18:10 Nick Swinburn, Northumberland FR)
3  3:23:10 Jack Wood
11 3:37:30 Tom Adams
638 finished

Ilkley Half Marathon, Sun 14 July
There's a rather good write-up on Ilkley Chat.

Results ...

1    1:11:24 Jack Cummings
21   1:23:07 Alex Hirst
30   1:25:25 Rob Cunningham
33   1:26:12 Lucy Williamson 2nd lady
38   1:27:08 David Foyston
42   1:27:18 Andrew Overend
58   1:29:43 Jim Ryder
59   1:29:56 Rachel Carter 3rd lady, 1st LV40
63   1:30:13 Jonathan Turner
80   1:32:19 Sara Mclean
83   1:32:40 Rhys Jones
84   1:32:34 Jane Mccarthy 2nd LV40
115  1:34:32 John Hayes
116  1:34:53 Derek Oliver
119  1:34:55 Michael Duffield
144  1:35:56 Michael Abrams-Cohen
154  1:36:57 Andrew Marshall
173  1:38:39 Steve Newell
186  1:39:17 Daryl King
203  1:39:46 Richard Reeve 1st V60
209  1:40:20 Peter Roll
212  1:39:53 Geoffrey Howard 1st V70
236  1:41:12 Colin Williams
247  1:41:55 Robert Budding
265  1:42:43 Mary Fairclough
284  1:42:59 Mark Judkowski
285  1:43:22 Martyn Stocker
301  1:43:54 Steve Murray
318  1:44:34 Nicky Liptrot
324  1:45:05 Kay Pearce
339  1:44:48 Rebecca Mon-Williams
344  1:45:22 Harry Sime
361  1:45:35 Nigel Tapper
390  1:47:23 Craig Berry
419  1:48:14 Simon Jenkins
430  1:47:53 Oli Street
432  1:47:54 Oscar Street
480  1:50:11 Keith Wood
542  1:52:18 Tom Lally
598  1:53:47 Philip Hirst
601  1:53:54 Geoffrey White
602  1:54:08 Lucy Jacques
642  1:54:39 Michael Eardley
722  1:57:40 Joe Rigby
724  1:57:59 Charlotte Smithson
732  1:57:40 Jane Thomas
754  1:58:39 Adrian Weatherly
789  1:58:55 Andrew Merrick
811  1:59:48 Clare Boyle
824  2:00:27 Sally Westlake
826  1:59:27 Ros Brown
831  1:59:50 Stephanie Fox
835  2:00:40 Bess Sturman
867  2:01:56 Will Worboys
877  2:02:04 Alex Stanley-Hyde
898  2:02:51 Hilda Coulsey
918  2:03:09 Jill Ezard
967  2:04:21 Andrew Wilson
992  2:05:53 Sarah Hayes
995  2:05:55 David Ibbotson
1001 2:06:00 Lisa Mcdonell
1003 2:05:59 Peter Tapper
1008 2:06:14 Barbara Bullock
1010 2:05:40 Andrew Mccallion
1084 2:08:01 Dawn Turner
1092 2:08:26 Paul Sugden
1102 2:08:25 Fiona Schneider
1106 2:09:25 Melanie Edwards
1124 2:10:38 Ian Conyers
1131 2:10:56 Sheena Pickersgill
1138 2:10:29 Amelia Miles
1139 2:11:13 Donna Jackson
1163 2:11:27 Claire Greenwood
1164 2:11:12 Rachel Corrigan
1208 2:13:10 John Marshall
1223 2:13:28 Ruth Jones
1232 2:13:57 Sue Harris
1245 2:16:05 Paula Reynier
1246 2:15:09 Bernadette Gibbons
1253 2:15:30 Nicola Budding
1316 2:19:00 Natalie York
1318 2:18:27 Abigail Bailey
1334 2:20:10 Jo Pattinson
1359 2:21:33 Sue Verspyck
1413 2:25:00 Diane Ollier
1439 2:26:25 Sue Williamson
1466 2:28:51 Elaine Ibbotson
1469 2:29:03 Tracy Russell
1519 2:34:24 Emma Roberts
1520 2:34:25 Jill Roberts
1529 2:35:53 Christine Airey
1626 finished
Ilkley Harriers took the men's and ladies' team prizes.

Well doine to Geoff Howard who as well as setting a V75 club record, is now equal-first in the national v75 rankings.
Addingham Gala fell race, Sat 13 July
Well done to Jack Wood and all the helpers, lots of photos etc. on Facebook and the provisional results Page 1, Page 2

(1 38:53 Gary Priestley, Salford)
9  45:43 John Denniss
11 46:44 Paul Castle
13 47:11 Dave Robson
16 48:58 Kate Archer 1st lady
20 51:29 Will Buckton
34 58:31 Paul Stephens
36 59:02 Norman Bush
47 66:50 Helen Waddington
53 89:22 Peter Lewis
54 finished

Baildon Canter fell race, Sat 13 July

(1 18:58 Josh Tighe, Salford)
6  20:27 Steven Gott 1st V40
92 finished

Alva Games fell race, Sat 13 July

(1 18:59 Simon Bailey, Mercia)
11 24:24 Iain Gibbons
82 finished

Abraham's Tea Round, Sat 13 July
From Roy Ruddle ... 30 miles, 12,000 feet of ascent. I needed a long training run, so decided to try this round (https://www.georgefisher.co.uk/community/abrahams-tea-round/) instead of running the Wasdale race. Perfect weather - dry and warm (perhaps a little too warm given the 4 litres I drank during the day) - and a very welcome stop for tea and a scone at the Croft House Farm Cafe in Buttermere (much more civilised than racing!). 9 hrs 24 followed by a pleasant swim in Derwentwater and then driving home (phew, that was some day-trip).
Pinnacle Ridge Extreme Sky Race, Sat 13 July
From Alison Weston... my first attempt at a Sky Race - the new Pinnacle Ridge Extreme Sky race, shorter than the norm but requiring climbing experience to get an entry. The route 28 km with 2700m ascent started from Patterdale over Sticks pass down to Thirlmere, up Helvellyn via Browncove Crag scramble, down Swirral Edge, up Striding Edge, down Nethermost Pike East ridge, then up St Sunday Crag via Pinnacle Ridge with a final short scramble on the way back down to Patterdale.
The winner was Rob Sinclair 50 minutes clear of second position. I was pleased to finish in 15th position and 4th female in 6.14 hrs in a small field (25 runners completed the race)
parkruns, Sat 13 July
From Petra Bijsterveld ... Results ...

Bradford
(1  16:17 Matthew Merrick, Aldershot, Farnham and District AC)
164 28:44 Paula Reynier
165 28:45 Dave Reynier
380 ran

Skipton
(1  18:19 Samuel Williams, Skipton AC)
21  22:28 Catherine Gibbons
74  26:09 Joanne Williamson
219 ran

Cliffe Castle
(1  18:44 Christopher Loftus, KCAC)
34  28:13 Fiona Schneider
134 ran

Teignmouth Promenade
(1  18:30 Shaun Yeoman, U/A)
2   18:58 Michael Lomas
213 ran

Woodhouse Moor
(1  17:17 Sam Robbins, Chapel Allerton Runners)
206 26:54 Petra Bijsterveld
497 ran

European Mountain Running Championships, Sun 7 July
From Steve Brennan ... Euan finished in 5th place at the European Mountain Running Championships in Zermatt today. The GB team retained their title as team champions with Joe Dugdale winning the race overall.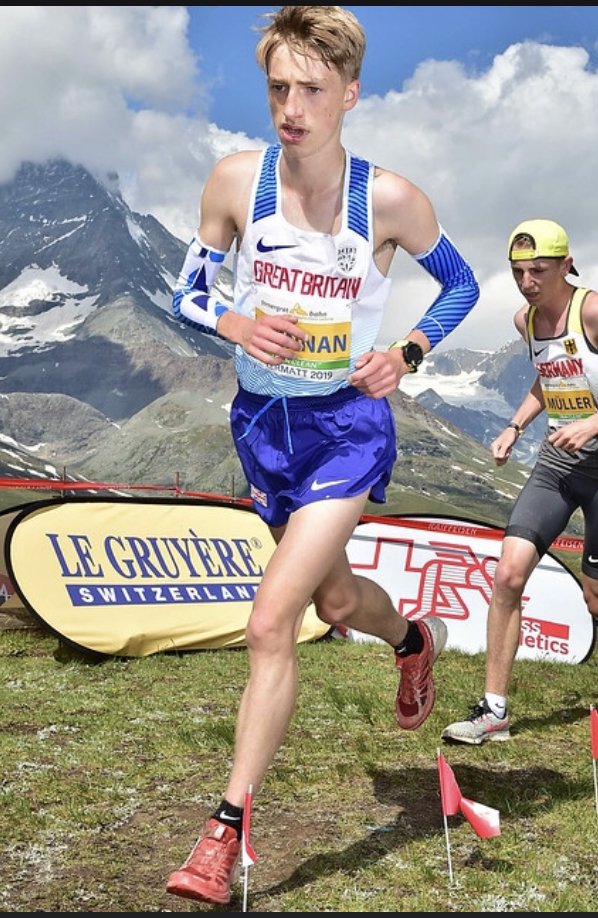 Blackfell, Sat 6 July
We hear Tom Adams won with Jack Wood 2nd in this Yorkshire Championships and English Championships race at Kettlewell. Jack Cummings was 2nd U23 in the Yorkshire Championships. The three together were Yorkshire team champions! More soon.
Results:

1   1:14:28 Tom Adams (course record time)
2   1:17:50 Jack Wood
18  1:20:26 Jack Cummings - 2nd Yorkshire MU23
92  1:33:01 Paul Carman
111 1:36:00 Kate Archer - 1st FV40
212 1:58:39 Jann Smith - 3rd Yorkshire FV50
227 2:02:41 Alison Weston
*Ilkley won men's team prize*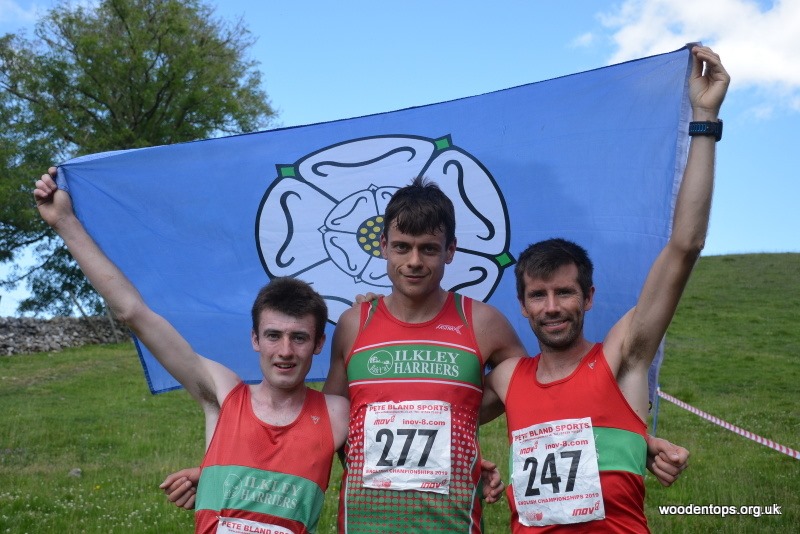 Leeds 10k, Sun 7 July
From Michael Abrams-Cohen ... Today was the Leeds 10k race- a fast flat race along Kirkstall Road. 3 Harriers raced the course today in quite hot conditions . Michael AC was first Harrier to finish with 42:29 (251) before Alex Hyde came in at 53:21 (1721) and Abigail Bailey finished off the trio with a time of 1:13:47 (4919)
5,705 people raced today
Saunders Lakeland Mountain Marathon, Howgill Fells, 6 & 7 July
From John Hayes ... The Howgill Fells are - for many - the perfect location for a Mountain Marathon. I'm not sure I shared that viewpoint as I descended what seemed like a near vertical slope down to a particularly difficult control. Oliver (14) and I had entered the parent & child course (Bedafell) and it was his first taste of the challenges of this type of event. On the up side, the weather was magnificent and the overnight camp was fabulous as people collapsed by their tents drinking tea and eating varieties of (revolting) dried food as if they were tucking into some gourmet delight. In the Carrock Fell class, many congratulations to Ruaridh Mon-Williams and Daniel Hayes for coming third and picking up a prize and a place on the podium. Well done too to Mark and Rebecca Mon-Williams who were 20th and 3rd Mix Vet team also in the Carrick Fell class. In fact, with their vets handicap time calculated their adjusted time wasn't far behind Ruaridh and Daniel. Oliver and I were also pleased with our 26th in the Bedafell class. For me, possibly for the first time ever in my entire fell-running and orienteering career, I managed to navigate the entire route knowing where I was. As I remarked wisely to Ruaridh and Daniel just before the start, "Remember the story of the tortoise and the hare". "Yes", Ruaridh replied, "... the hare always wins". And with that he sped off.
Results ...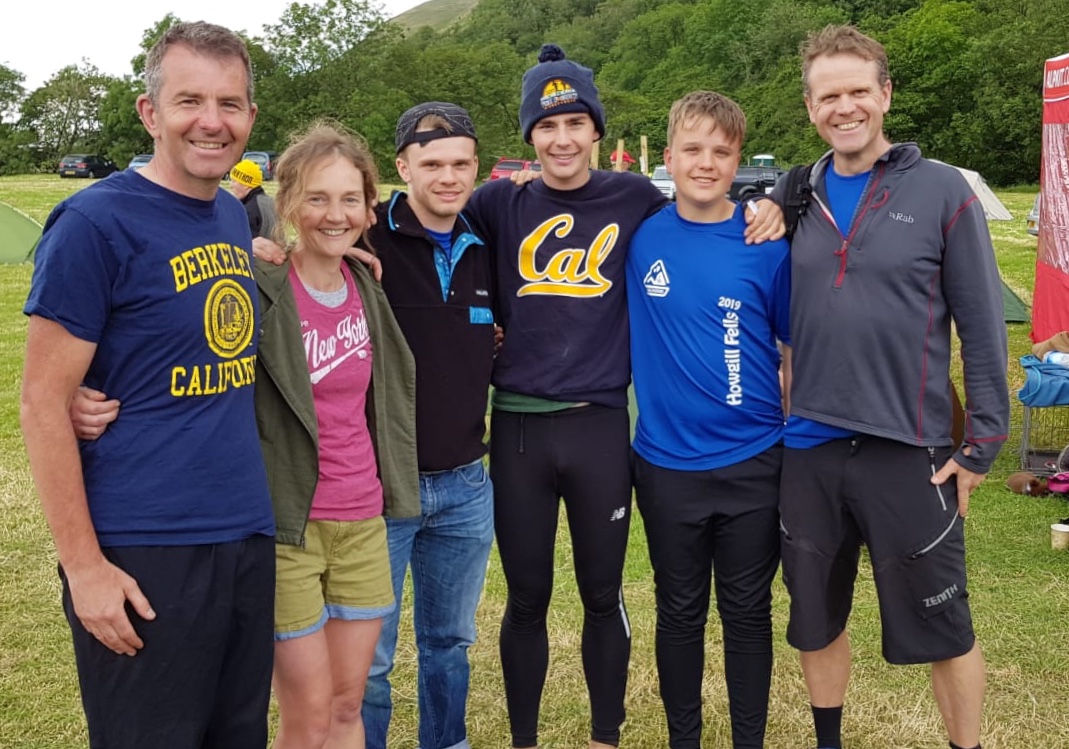 Pie 'n' Pint 10 mile, Pateley Bridge, Sat 6 July
From Helen Waddington ... One of the races provided by It's Grim up North who seem to put on a huge number of events, offering summer and winter editions of most of them. Starting in the centre of Pateley Bridge Pie 'n' Pint heads out along the river through fields and trails before heading up one generous hill giving on to a gradual downhill to the finish. There were 5 distances to choose from, starting at 5 miles and going up to an ultra distance, with runners doing laps of the 5 mile circuit. Pete Shields and I opted for the 10 miler and set off together but Pete very soon drifted off in to the distance finishing comfortably ahead and 3rd male overall. I was pleased to be third lady in a small field of runners. We both took away a nice little trophy for our efforts as well as the promised Pie 'n' Pint. It couldn't really have been nicer, with the Dales looking at their best in the lovely sunshine and day trippers eating ice-creams amongst tired runners sitting on the grass munching their pies. The flavour of these races is friendly and low key, but well organised with plenty of water/snack stops and marshals cheering you on. I think we will be back.
Results ...

(1 1:14:10 Martyn Wilson)
4  1:34:24 Pete Shields
7  1:37:38 Helen Waddington
28 ran

Heptonstall Festival fell race, Sat 6 July

(1 51:35 Neal Crampton, P&B)
38 62:58 Paul Calderebank
64 73:28 Chantal Busby
102 ran

parkruns, Sat 6 July
From Petra Bijsterveld ... Results ...

Bradford
(1  17:25 Leon Foster, Leeds City AC)
122 27:44 Stephanie Fox
412 ran

Roundhay
(1  18:14 Huw Lippiatt, Valley Striders AC)
34  22:19 Geoff Howard
331 ran

Skipton
(1  18:16 Jack Leafe, South Derbyshire Road Runners)
8   20:08 Rachel Carter (2nd F)
212 ran

Barry Island
(1  19:10 Andy Pearce, Penarth and Dinas Runners)
2   19:13 Michael Lomas
185 ran

Bramley
1   18:27 Steven Gott
147 ran

Centre Vale
(1  18:24 Daniel Bennett, Rochdale Harriers)
28  24:57 Will Worboys
100 ran

Woehrder See (GER)
(1  17:17 Chris Smith, Wirral AC)
25  22:23 Caroline Howe
66 ran

HDSRL4 Knaresborough, Tue 2 July
From Caroline Howe ... A pleasant sunny evening in Knaresborough for the fourth Harrogate Summer Race League installment. With the past couple of races having been unseasonably wet and muddy affairs, this was run in the conditions one would expect of a summer league series! It was also back to tarmac with the last two having been off-road routes. An out-and-back route with a downhill final mile providing a fast finish. Jonathan Turner was first Harrier home, and Kate Archer was second lady. This was the final race to count towards the overall standings which take individuals' best three results out of four races. On that basis Jack Wood has already won the series with three wins, and Malcolm Pickering has won the MV65 category. A good show of Harriers this year across the series and lots of excellent performances!
Results ...

(1  31:02 Rob Scott, RZH)
41  36:49 Jonathan Turner
46  37:01 Kate Archer
132 42:38 Caroline Howe	
133 42:41 Malcolm Pickering	
161 44:10 Sarah Pickering
164 44:23 Jane Bryan
177 44:44 Tom Lally	
236 47:29 Geoffrey White
317 52:09 Amelia Miles
319 52:29 Sally Pickering
325 52:52 Dawn Turner
369 57:05 Sue Verspyck	
379 58:52 Sally Wright	
380 58:52 Tracy Russell
409 finished

---